Are you eagerly waiting for your dental clinic to grow? If yes, SEO for dentists will work like magic for your practice. It will help you find new patients organically along with a faster conversion rate when compared to traditional advertising.
Earlier it was easier for dentists to get patients with the help of the yellow pages, or maybe a local magazine. All they had to do was post an ad and wait for a lead or patient. But with changing times, consumers have evolved and dentists are trying to catch that train.
Presently, dentists have started moving towards the digital world. Due to this, now there is a hell of a competition to be at the top position of the search engine rankings. Local SEO is something that has become a staple for dentists as they wish to be on the featured snippets, maps, reviews.
What is SEO?
The term SEO refers to Search Engine Optimization. It is quite a unique and specific thing on online platforms.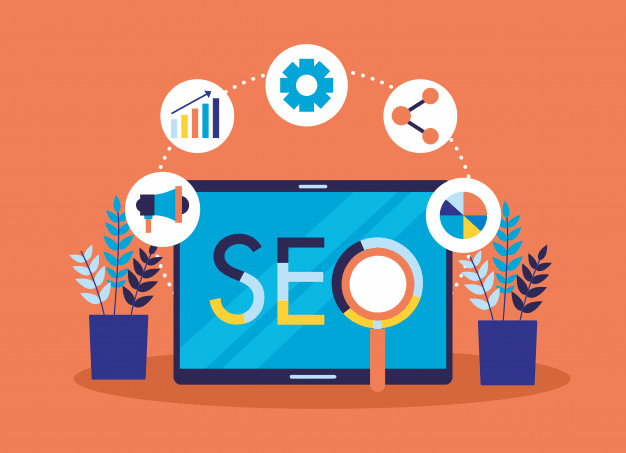 In simple terms, SEO is all about helping your website rank higher on search engines like Google, Yahoo, DuckDuckGo. Once your website ranks higher on the search engine, it will surely have higher chances of attracting greater clicks and visitors to your website.
One has to work utterly hard for boosting search engine rankings.
What is SEO for dentists?
Talking about Dental SEO, it is all about focusing on the optimization of a dentistry website for search engines and users. Opting for dental SEO Service will help you intensify the visibility of your website in search engines on Google, Yahoo, and DuckDuckGo. The process of optimization concentrates on making your website mobile-friendly, quicker, and useful to your potential patients.
SEO for dentists: What Importance Does It Hold
Someone who is a dentist would not think much about putting SEO marketing on their priority list. But remember, without SEO (Search Engine Optimization) hardly anyone will be able to find your website.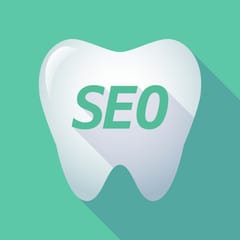 According to a study, almost 67.6% of all clicks are attracted from the top five search results on the search engine. If your website gets such ranking, it refers to attracting greater website traffic, authority, credibility, and qualified leads.
You must know that your competitors are investing in dental search engine optimization. It means that your competitors are getting huge benefits from SEO and the exposure that comes along with it.
With the help of SEO, you can attract local patients to your clinic before these consumers ever know you exist. There are instances where SEO might be your only golden chance to come across your potential patients who might have switched to the internet for finding dentists in their area.
Suppose your competitors have still not opted for dental SEO, then you have an amazing chance of coming in front of your patients and attracting them to your practice.
Tips For Dental Industry SEO
Relevant Keywords
It is quite natural for your prospective patients to search for dentists. But there are also chances of them looking out for particular services like dental implants or books for primary kids. Talking about long-tail searches, they are made up of various words having lower search volumes. But remember, the traffic that comes from these queries is always targeted and almost ready to convert into a real customer.
When you're optimizing your website, remember to add keywords and phrases that explain your business in the best possible manner. You should not just use words like dentists or dental services in your website's copy and URLs. You must ensure to add the names of procedures you perform or products you offer such as root canal and porcelain crown.
Optimize For Local SEO
If it's about health and medicine, people are likely to look for local service providers. Suppose you're SEO plan is not the one targeting specific geographic areas, then it is meant to miss out on the prime prospects. One of the easiest ways to boost your results is to add your town name and other nearby towns to your website copy.
You must never forget about other various areas of the site. Don't waste your time on just copywriting, instead attach locations to your page titles and URLs. Besides this, you must also ensure that you've registered your business on Google Maps and local directory sites. Doing so will help you in improving your visibility in local searches.
Blog Posting
Always remember, the eventual goal of search engine optimization is to have a greater number of patients through increased search engine visibility. But that doesn't mean they'll be paying for all of your knowledge and expertise.
SEO marketing is an essential part of building credibility for an experienced dentist. It will help generate greater income. One of the best ways to do so is to initiate blogging. You can start by writing a blog on dental care tips.
With this, you'll be able to bring in some interested readers and potential patients to your website. Once your traffic starts growing, your search rankings will grow too. Last but not least, you'll become the foremost choice of people looking for a dentist in your specific area. Along with that, you'll also become an authoritative source in the eyes of search engines.
Backlinks
One way to know about the rankings of your website for keywords and phrases is to realize the number and quality of links to your website. If you're looking forward to maintaining your rankings, you must acquire some quality links.
The best way to do it is to create quality content and try reaching out to bloggers and leaders of the industry asking them to share their content. This particular thing will not only improve your rankings in search results but also help you position your practice as a leader in the dental field.
While talking about SEO for dentists, links are extremely important. They act as an endorsement for content your practice publishes. This is the reason behind search engines utilizing links as one of their biggest ranking factors.
Conclusion
Are you still thinking about SEO for dentists? Well, they do need SEO for growing and getting new patients. The detailed information above will help you know dental SEO and handling your practice.
If you need any kind of information related to Dental SEO, you can write in our comments section.