We are always looking for extraordinary people
We create, we craft, we transform, we change the game, we set the trend.
We are an antique combination of word smiths, SEO ninjas, story creators, story sellers, brand magicians, visual geniuses & king makers.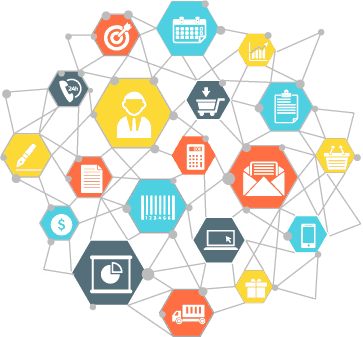 Only two people can work:
A full-time genius
A thirsty intern
If you wish to be a part of this crazy, fun, open yet genius environment mail us your resume at [email protected] with the subject title THE GENIUS MIND (full-time) or THE THIRSTY INTERN (internship).
No restrictions, no time limits, no defined targets forces us to work harder. The only restriction being a chai lover (you can be a coffee lover too :P) 😉
Have you ever wished to come out of the same routine life and work in an environment where you are your own creator? Where you can grow at your own pace but the people around you, your team makes sure of your growth? Then you are just at the correct landing page!
Why Tej SolPro?
We are a crazy group of weird thinkers who can craft & create stories and make a brand "the" brand. We brainstorm, we learn, we grow together. Setting trend is in our genes.
See what our Employees have to say
It did not even take me a day to settle at Tej and the reason being the culture here. The all time chai time, the evening gossips, the morning brainstorms, the all day trolls & the satisfaction of the learning urge! It is perfect when we say "We enjoy & love our workplace" .
You have the freedom to work upon ideas and strategies, implement, execute and make things big. You are a free bird here. Chai, fun, jokes and brainstorming is what I love the most. F-1212 (our old office) is my Second Home.
Life at Tej SolPro
The words of Jaydip Parikh "I am not the CEO of Tej SolPro, I am a team member". Come on, don't tell me that you aren't jealous!
Isn't it awesome to have your seniors not being bossy all day? Or being your own boss and work at your own pace? Only creativity being the key!
Chai breaks, brainstorming, trolling sessions, fun client meetings, gossiping, team snacks & weird crazy ideas are a part of our daily schedule. The freedom to work, to speak, to be creative, to be heard drives us to be dedicated and work with our hearts out here. The life of the battery can drain but the enthusiasm of team members here cannot. The liveliness of the environment at Tej can never let you get bored. Even Mondays don't feel sleepy 😛 Credits to everyone who is a part of this small family.
Talked much about how we enjoy here. Let me tell you how we work now.
Saying truly, all the craziness is what makes our mind work like geniuses. Many people think gossiping, trolling & facebooking as all waste of time; our CEO thinks it necessary. He exclaims, "This is what makes us TEJ, in a literal manner". He believes in the growth of everyone as individuals along with the growth of our company. At many places, he has decided to take a step back and make us lead the matter; balancing us from the backstage & allowing us to play all sorts of roles from being an HR to Executive to Manager!
The "no rule listing" rule is our forte! Here, at TEJ, we learn, we talk out, we brainstorm, we craft ideas, we create stories & above all, we change the game of how Digital Media can work. Doing the usual thing is against our policy. Do just one task a day but do it with a difference is our only condition!
Isn't this like a dreamland to work? For me, yes it is!
If this drives you to join this crazy force of Intelligent Idiots!