Influencer marketing is one of the most effective marketing methods that you can use to promote your business. It involves leveraging the power of influencers so you can get more leads and sales to your business. If you are running a Shopify website, you'll know how valuable it is to get more leads and sales to your online store. In this article, you'll get to know some tools to help you with your influencer marketing campaign.
Shopify Influencer Tools
OSI Affiliate Software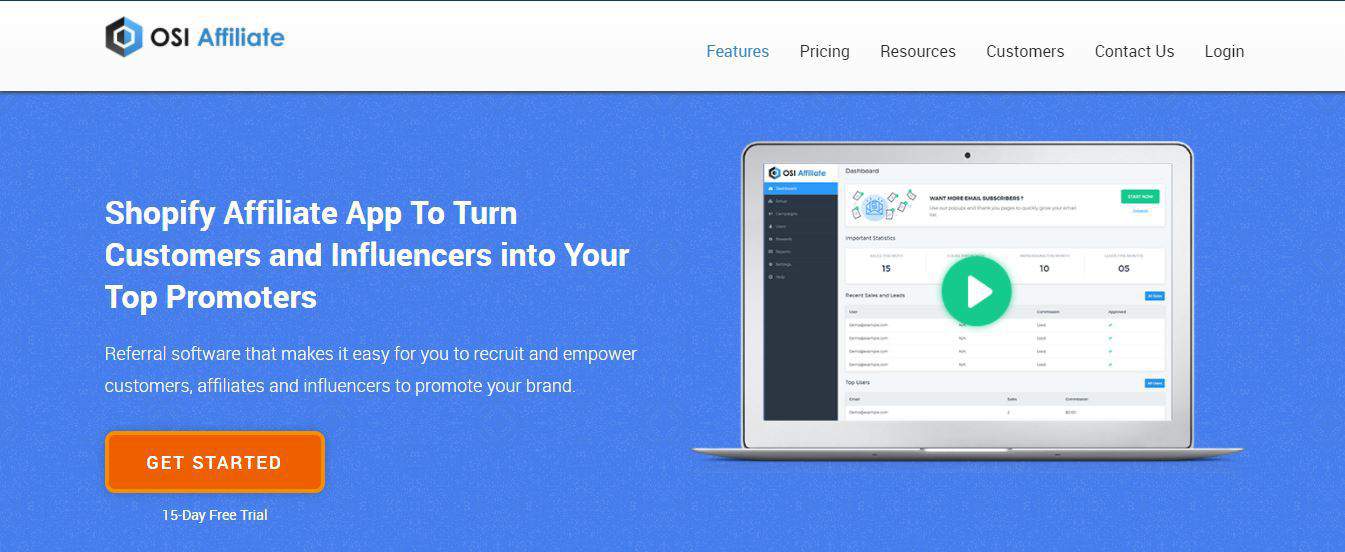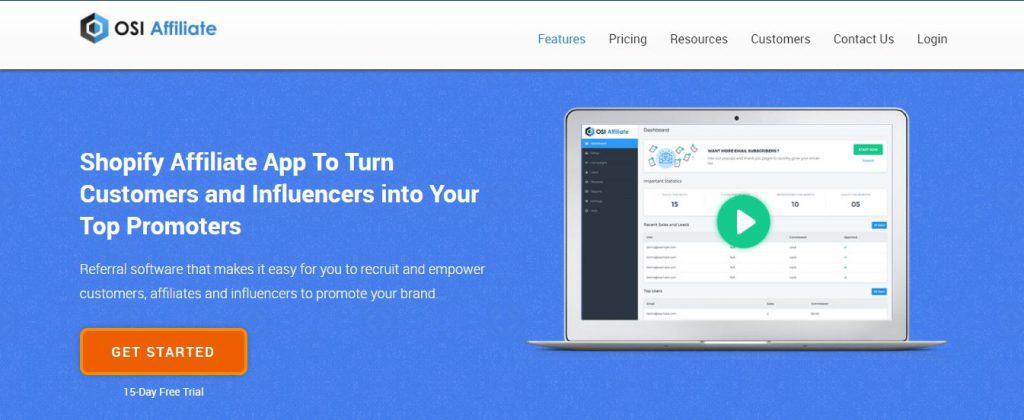 OSI Affiliate may seem like a typical affiliate marketing tool on the surface. But you can also use it for influencer marketing. The method is simple. You can create an entire campaign for your target influencers through the software. And you can also set it up, so it promotes on social media. The best part is the influencer feature, where you can create dedicated discount promo codes for your brand ambassadors. With this code, they have something that they can use to promote your products and services to their followers. The features don't stop there. You can also find your most loyal customers through a simple one-question survey. All of these are done with done-for-you marketing templates that you can plugin and launch.
Collateral MSC


One of your greatest assets is your brand. It allows you to stand out from the crowd and let your target market get to know and remember you. Brandgility by Elateral helps you in managing your brand, ensuring consistency across different channels. From print to digital materials, you can be sure that you are represented the right way in all media with this tool. This comes in handy in influencer marketing because you only have one chance to get noticed and remembered when an influencer promotes your business. Your brand strategy must be intact if you do choose to advertise through influencer marketing. Drum Set Lab has been using this tool to help their brand known across all markets.
Trans4m


Today's businesses thrive on content. But more than the quantity, it is the quality of your content that contributes to your business's success. With a tool like Trans4m, you'll be able to track assets, budgets and have a place for content ideas and calendars. It streamlines your content marketing, which is also quite useful if you plan to employ influencer marketing. With it, you can have content ideas for your proposals to your target influencers and have a way to streamline workflows even if you are working with multiple influencers at a time.
Spotlight


With video now considered a primary way of disseminating information online, video hosting has also become an essential tool for business owners. It also comes in handy, especially if you are in the coaching business or record multiple videos for your business. Spotlight is a tool that can help you with that. It is a tool that allows businesses, educators, and coaches to develop their video content. With it, you can add, customize, embed, and analyze your videos' performance in one convenient tool.
Stream Send Email Marketing


Another type of marketing that works extremely well with influencer marketing is email marketing. If you don't have a set of emails that you regularly send to your subscribers, you miss out on its benefits. You must have an effective tool to help you, and that's where Stream Send comes in. You can try the tool for free and only need to pay $19.95 for 1000 contacts. Hunting Bow Lab is using this tool to keep their audience engaged.
CoSchedule


Running a business involves a variety of processes happening all at once. So you must have a system for organizing everything. CoSchedule can help you with this. You can use this to track all of your influencer marketing campaigns in one place.
Adobe Campaign


It is time to see marketing from a new perspective. Adobe Campaign lets you see your entire customer journey in one diagram. You'll know how you are currently doing your marketing and how you can add new elements to your promotions. If you plan to add an influencer marketing campaign, for example, all you need to do is add it to the diagram.
Bitly


Bitly may seem like a simple tool. It allows you to shorten long URLs. It is simple, but it comes in handy when you are promoting something, and you want it to be easily remembered and visited with short names. This tool will come in handy when you ask influencers to promote your business. Instead of giving them a direct link to your product pages (often too long), you can send them a Bitly link. It is more convenient that way, and their followers can easily visit your page by clicking the link.
Competitors App


Competition analysis has always been the go-to process when it comes to getting backlinks for your website. But you can also use it to uncover influencers who can promote your business. The process is simple. You power a tool like the Competitors App and look at the links of your competitors. It may then lead you to the influencers who have linked to them or who have promoted them in the past. And that's it. You can then use the data in your influencer outreach. It is quite cool.
That ends our list. While you don't need to use all of the tools in this article, you can use some of them to augment your influencer marketing campaign. Trust us; it can improve its overall performance.