Search Engine Optimization (SEO) is an important aspect for any kind of business to bring in more customers, increase sales, and enhance the brand image. How much ever tempting it may sound to perform SEO by yourself, it is unmatchable to what outsourcing your SEO can achieve.
SEO outsourcing requires your readiness to spend money with the obvious expectation of return on investment (ROI). SEO outsourcing is what you should opt for if you want to take your business to the next level.
When Should You Outsource SEO?
SEO is definitely not everyone's cup of tea. In-depth SEO knowledge is required to plan SEO strategies, implement it, change when required and maintain it. Many companies believe that they can perform their own SEO, however, that's not the case.
You should do SEO outsourcing in the following scenarios:
Difficulty finding time to manage SEO campaigns
Business is unable to achieve desired results from SEO
Lack of knowledge about different types of SEO like On-page, Off-page, and Technical SEO
Failure to execute important changes for SEO
There are several other reasons as to when you should opt for SEO outsourcing.
Simply launching a new product, service or website will not magically rank you on the first page of search results. Here, you may want to hire an SEO expert. There is no harm in utilizing the expertise of an SEO professional. SEO outsourcing is a more flexible and feasible option.
It is not just you, there are several big companies, MNC's and even start-ups across the globe who choose to outsource their SEO. Freelancers and full-timers both kinds of SEO experts can be hired depending on your need.
Why Outsource SEO?
There are innumerable benefits of outsourcing SEO, that includes:
Getting the help of a professional SEO expert that exclusively works for your company
You can invest more time in tasks that need your attention
Your business gradually and eventually reaps fruits from SEO
After hiring a cheap SEO agency, if you are expecting to achieve great results, then you are highly mistaken. Thus, before hiring an SEO agency or expert, you should research it well.
Reasons Why You Should Consider Outsourcing SEO
Your team members' hands are already full and they may not have enough time to do it. Many people are of the notion that outsourcing means zero involvement of someone from the team, which is not true.
A professional SEO agency will make sure to work in tandem with your team which ensures that goals and desired results are achieved. You have no idea how much of your precious time and energy is saved if SEO is outsourced.
You may reap the benefits of SEO not immediately but definitely gradually. You need to trust the SEO agency you hire. While they are working for the upliftment of your business, you can focus on enhancing your business deals.
1. Expertise Help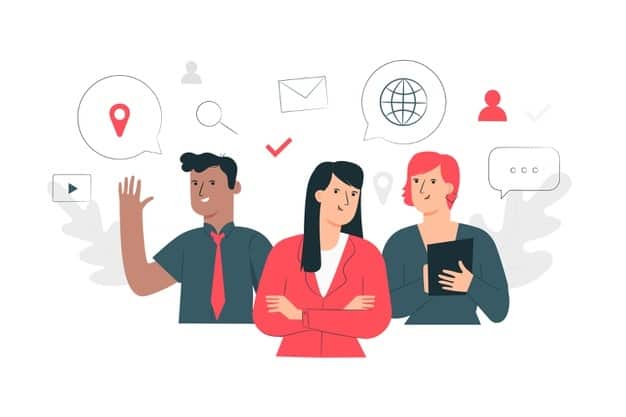 SEO is not an easy feat. We are not questioning your business skills, but if you are not known to SEO, let someone else handle it in the best possible way for you. SEO is quite complex which requires in-depth knowledge. It is highly recommended to hire an SEO professional.
Since you won't have to worry about that part, you can focus on other important aspects of your business that require attention. The SEO professional will work with the latest and effective marketing techniques that will help elevate your business.
2. Enhanced Results
Since you are hiring an SEO professional, their skills will be of an advantage to your business. The SEO expert will have enough knowledge and skills. With the use of special tools, you will get a clear overview of your SEO activities and its results. Performing SEO on your own might help you rank in a few keywords but the SEO professional will make sure that you rank on all the keywords related to your product or service.
3. Cost Saving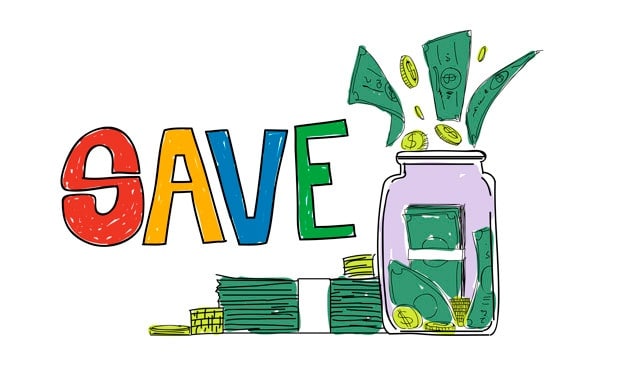 Yes, you might have to shell out more money since you are hiring a full-time professional. But the returns are more. Your money will pay off once the SEO improves, thus it is a long term investment.
The results that the SEO professional will deliver is incomparable to what you or your team would have achieved by performing SEO on your own. Campaign designs and strategies developed by the expert will bring more sales and revenue to your business.
4. Give A Tough Fight To Your Competitors
Anyone and everyone is in the rat race to be visible at the top on search engines. You have to make sure that you stand out of the crowd. In the current times, your presence on search engines is not enough. For you and your business to perform better, you have to be on the top of search engine results. This is what your hired SEO expert will help you achieve.
How to Outsource SEO?
Hire SEO Freelancers
SEO freelancers will be your best bet. Hiring SEO freelancers has its own advantages and disadvantages. You have to make sure that the freelancer is skilled enough to take up the job. SEO is an investment and so the professional you hire should be an asset to your business.
Find the right platform from where you can find SEO freelancers who will be a boon to your business. You have the flexibility to choose the right freelancer which saves you from the hiring procedure required when recruiting a full-time employee. Make sure the SEO freelancer you hire is aware of the latest industry updates and requirements.
Hire An SEO Agency
Finding the right match in the form of an SEO freelancer may be a tad difficult. However, choosing the right SEO agency will save a lot of time. Freelancer would be one person working for your SEO needs while hiring an agency means all the team members collectively working for the upliftment of your business. For this, you will have to shell out more money in hiring an SEO agency as compared to an SEO freelancer.
Expand Your Budget Based On ROI
You will definitely have a budget when you are set to outsource your SEO. Divide your budget depending on your SEO and other needs, since desired results may take a few months or even years. It would be preferable to start with a low budget and as and when you start receiving results of your investment, you can increase your spendings on SEO. Don't make the mistake of emptying all your money behind SEO.
Tips For Outsourcing SEO
Now that you have learnt on how, when and why to outsource SEO, read on some useful tips for outsourcing SEO:
Go Through The SEO's Profile And Case Studies
Before hiring an expert, you should research well about the professional. At times, word of mouth hiring works but to be on a safe side, you need to check the SEO's portfolio and case studies.
Scrutinize The SEO's Testimonials And Online Reviews
Testimonials and online reviews will give you the exact picture of the SEO professional. This will help you make an informed decision. In today's scenario, people make the effort to review anything positively or negatively. However, it is advisable not to trust online reviews completely.
SEO's Pricing
Since you are investing money, it is important to know beforehand how much the professional will charge and does it fit your budget. If available easily, you can get the estimated pricing or you can request a quote for SEO outsourcing services.
Check The SEO's Website And Optimization
While the professional would be working for your SEO, you need to confirm if the professional's website and optimization are in place. A non-updated website with hardly any optimization will speak for itself. Needless to say, the SEO professional's website and optimization should be up-to-date.
Be In Sync With Your SEO Professional
Outsourcing of your SEO doesn't mean you can sit back and relax. It goes without saying that you should keep an eye on how your hired SEO professional is coming up with campaigns and strategies, how he or she is measuring the performance, what kind of tools he is using. This will create an image that you are equally interested in uplifting your brand. This will push the professional to perform even better.
Ask For An Action Plan
Each business requires different strategies. After a detailed discussion about the goals that you seek to achieve by SEO outsourcing, you can ask for a detailed proposal and action plan of how the professional plans to go ahead.
Conclusion
SEO is something that will definitely have a return on investment (ROI) if an efficient SEO professional is hired. SEO is something that does not happen overnight. It is time-consuming and a gradual process. You should outsource SEO to someone who has deep knowledge about SEO and its ever-changing dynamics.
You are investing your money and trust on someone, make sure it is worth it. So choose what works best for you!
Also do let us know if SEO outsourcing has worked in your favor or not.