Building a mobile app is usually a long and exhausting process, no matter how inspired and innovative you are. Once the development process is over, you may think that everyone will just download your app because it is perfect.
But that's not how it works. Your mobile app may be the best in the world, but just like with any other product, you need to promote it in order to reach out as many people as possible.
That is why you need some proven marketing strategies to help people see how good your app actually is. Read this article to find out what these strategies are.
Invest in a website
If you have a mobile app, it doesn't mean that you should neglect 'old-school' digital platforms. Moreover, a mobile app and a website can be a perfect combo for your business.
You could dedicate an entire part of your website to your app or have a pop-up page display when a customer visits your website. The first method will bring you more downloads, while the second will make the app more visible.
Your pop-up page will show your audience that you have an app, but also give your visitors two options – to download the app or continue to your mobile website.
Build a Great Landing Page
If you follow the first tip and decide to create a website, you need to have a high-converting landing page for your app. Great landing pages are crucial for conversions, but they need to be designed perfectly.
These are the necessary elements of a mobile app landing page:
prominent name and logo
short and effective headline
clear call to action
concise yet detailed description
beautiful design
high-quality images and/or video
a lot of white space
strong branding
Start a Blog
When creating a website for your mobile app, you may want to consider including a blog where you will feature your app.
Content marketing is a very effective promotion strategy, especially if you use content marketing tools.
You can create an entire post about your mobile app, write a complete story about it, and let your audience know how they can benefit from it. Simply tell them how the app can make their lives easier, and include screenshots, videos, as well as app links.
Another way to promote your app in your blog is to include a call to action at the end of each blog post and thus invite your audience to take a look at the app.
Email Marketing
Email marketing is still the most personal marketing strategy, so you better use it wisely. If you send a ton of emails every month, it would be a shame not to promote your app in them.
However, the first thing you should do is choose the right email service for your business, as this has a significant impact on your email campaign.
When you're all set, include your app in the footer of each email, with a single line that explains and advertises your app.
Search Engine Optimization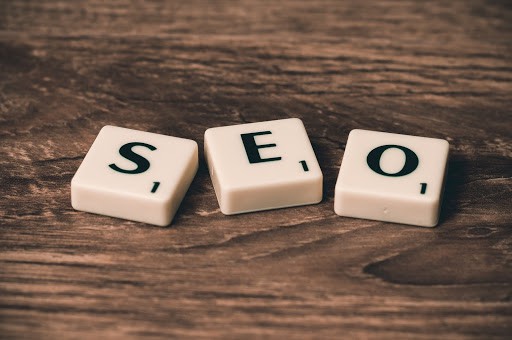 Whether you like it or not, SEO is still the most effective online marketing strategy in the long run. If you want to rank high on Google, optimizing for search engines is a must.
Start by identifying the keywords that you want to rank for and analyze which keywords you are already ranking for.
Furthermore, finding your competitors' keywords is a very clever trick. To do this, you need to track competitors to see what they are doing. That way, you will know what you can improve and where you are ahead of your competition.
App Store Optimization
In a nutshell, app store optimization (ASO) is search engine optimization for App Store and Google Play. A lot of users use search to find apps, so your description needs to shine in order to get as many downloads as possible.
When creating your description, you should focus on keyword relevance and density, as well as search relevance. This way, you will easily optimize your app for searches in app stores.
Social Media Promotion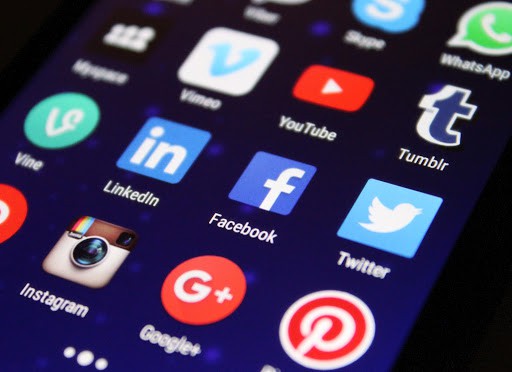 Social media is a great way to reach new users, some of whom will definitely love your app. As the matter of fact, the more active you are on social media platforms, the better your reach will be.
When launching a mobile app, you want as many people as possible to know about it. However, you need to target your exact audience based on their demographics, your app's purpose, and many other factors.
In addition, you can try using Facebook pixel to get the most out of your Facebook campaign by:
tracking and optimizing conversions
retargeting your audience
placing dynamic ads
matching advanced audience
Talk to Influencers
Influencer promotion is very effective because it is based on human psychology. When people see a high-status person using something, they will immediately want to use that something too.
When it comes to mobile apps, influencers can be tech experts or really any other famous person relevant to your app. But it is not easy to get your app promoted by someone who has a few millions of Instagram followers.
That is why you need to build mutually beneficial relationships with influencers in your specific niche. They may not have as many followers, but their promotional posts will be far more relevant to your app and audience.
Reach Out to Tech Blogs
Again, it's all about having a relevant audience. And one of the best places to get promoted is a tech blog, where all visitors actually care about innovative apps.
Make a list of contacts, pitch them through email, and who knows, some of them may be quite interested in your app.
Get Featured on Relevant Mobile App Review Websites
You could also pitch app review websites and try to convince them that your app is worth being reviewed and featured by them. There are a number of websites that you can reach out to, including free websites where you can promote your mobile app.
When reaching out, make sure you provide the following material:
a link to your mobile app in your chosen app store
screenshot images of your title screen, app logo, and in-app content
a paragraph summarizing your app and its purpose
links to promotional videos on YouTube and other platforms
a promo code allowing people to download your app free of charge
Create a Promotional Video
Video marketing can be a turning point of your campaign because promotional videos allow people to see (not read) the main features, design, and user's value of your app. A 30-second dynamic video is all you need to warm up your audience and encourage them to download your app.
Post your video on your website and social media, and send it to mobile ad agencies for promotion.
Create an Account on YouTube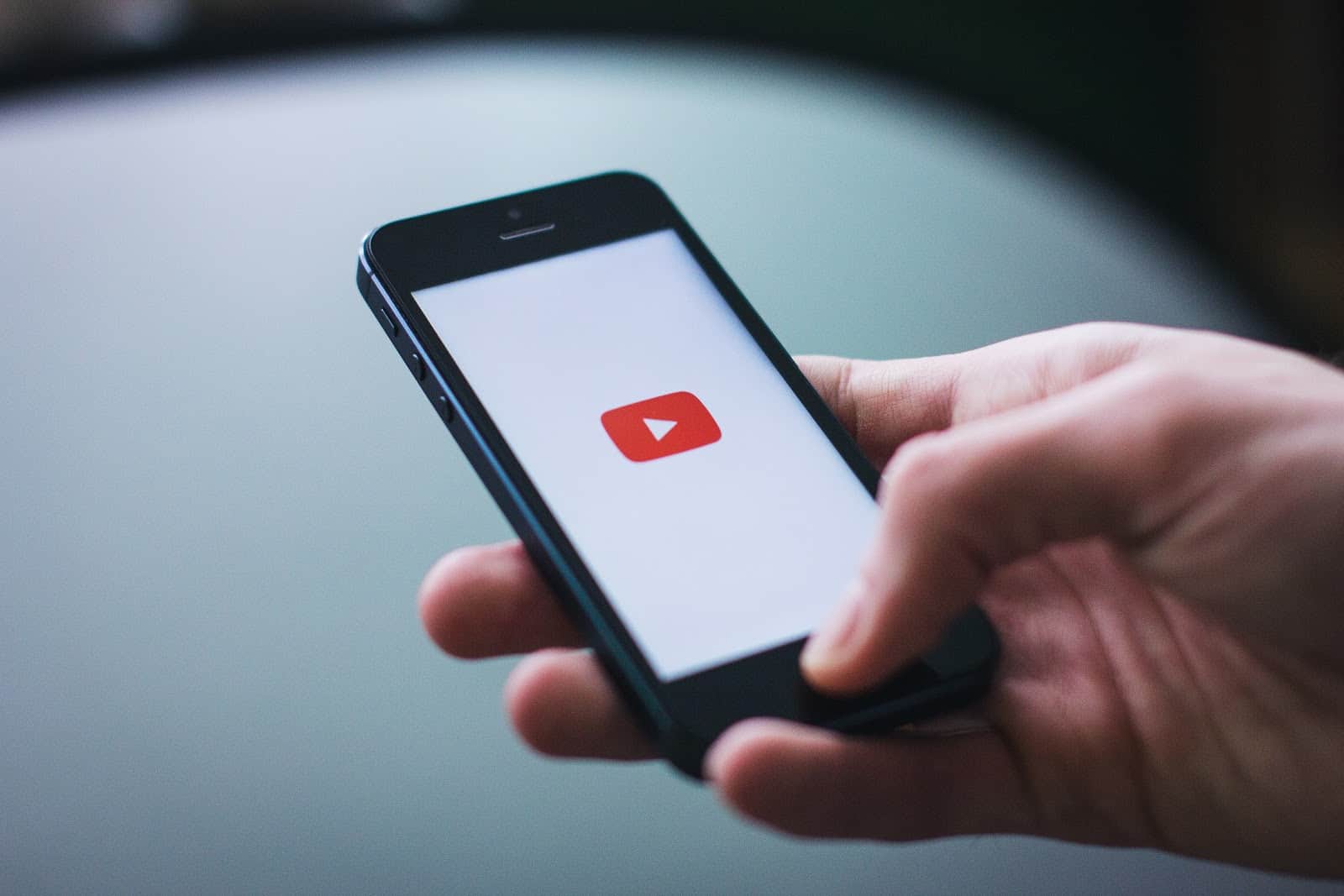 On YouTube (or Vimeo), you can regularly post interesting videos like development updates, industry news flashes, user surveys, user-generated content, etc.
To maximize your social media exposure, make sure you always add your hashtag as well as descriptive hashtags.
Host a Contest
People like contests, so why not use this to your advantage? Simply tell your customers to do a certain task and tag themselves (and their friends) on social media with hashtags specific to your contest so that they can follow the app development.
Of course, in the end, award the contest winners publicly.
Choose the Right App Store
It is crucial to choose the app store that best fits your mobile app. Obviously, Google Play and App Store are the first choices of many developers.
However, there are many more app stores where you can distribute your app. Stores like Amazon Appstore, Appolicious, or GetJar may be great alternatives for your marketing campaign.
Before choosing an app store, think about the specific regions you would like to target. If, for example, you want to break into the Chinese market, consider Tencent MyApp, Xiaomi App Store, Wandoujia, or 360 Mobile Assistant.
Advertise
For every business, online advertising is one of the most effective marketing channels. But for new businesses and products, it is not only effective ‒ it is necessary.
Considering that you are promoting a mobile application, you have a wide variety of advertising channels such as:
Mobile Advertising Agencies
These will introduce your app to relevant customers who may not come across it otherwise.
However, before launching your campaign, make sure you know your goals, budget, rates, KPIs, as well as expected ROI and retention rate.
Offer a Free Trial
If you charge users for downloading your app, try offering a free trial in order to collect useful information about your users. Then, if they don't upgrade to a paid plan, reach out. This is a great way to build a relationship with your audience.
Encourage Customer Ratings
It's always a good idea to ask your happy customers to leave a rating on the app store. But make sure that the reviews are real because customers can easily see when a review is faked.
Bonus Tip – Listen to Your Users
No matter what you do and how you promote your app, it is important to always listen to your audience. In the end, it is their word that counts most.
Your users can provide great feedback and let you know what are the best steps to take when it comes to the user experience and onboarding path.
It is all about communication with your users. Remember, you created the app for them, so keep your eyes and ears open for what they have to say.
You can even try the tips in the following image.