Today, the entire world is using smartphones. These smartphones have closely connected the entire world together. The smartphone has converted the world of users into smart users via smartphone mobile apps. The two main platforms that hosts these mobile apps are Google play for Android users, and iTunes for the iPhone users.
Let's say you have already developed a mobile app for your business. But, now comes the most important part that is the mobile app marketing for your business. And there is no other company better than the global digital marketing and app promotion agency, Tej Solpro. The team at Tej Solpro is highly efficient in-app promotion and will make sure that your mobile app reaches the maximum number of users.
What is mobile app promotion?
Mobile app promotion is focused on mobile app promotion to reach the maximum number of users and engagement and capturing those users who have already downloaded your business app. The two major types of mobile app promotion include the following: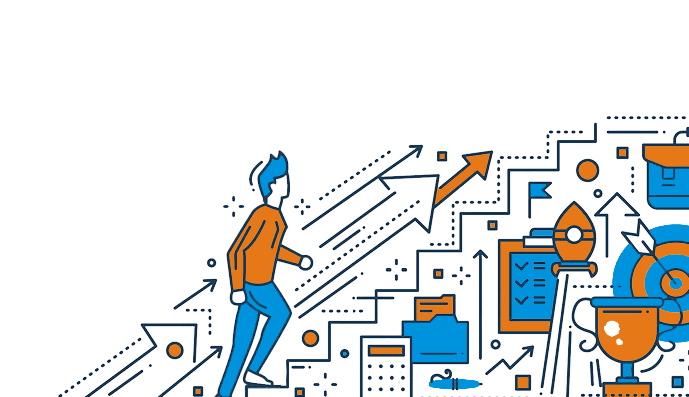 There are millions and millions of apps on the apple store and Google play store. So, if a user is looking for a particular app such as yours then, it is very difficult, that the user will find your app and download it. For this, you need to promote your mobile app. For mobile application promotion, you need to have a proper strategy and campaign. This can only be done by an expert mobile app promotion agency.
In order to increase your mobile app downloads, you should follow some of the following tactics. You should have a nice and appealing app icon, that clearly represents the business that you are promoting. Your social media outreach for the app promotion should be well strategized and well thought about. You should know the audience you are targeting on social media and then plan how your app speaks well about your business in an effective manner. Use good and effective name for your app that says a good lot about the business you are promoting.
So, you have your own app and you are in the ocean of mobile apps. As said earlier, you need to have a good promotion strategy for your mobile app to get visualized in this world of millions of apps. One of the most important parts of the mobile app development is the app store optimization process. This part of the mobile app promotion is overlooked by many people but, it is one of the key aspects.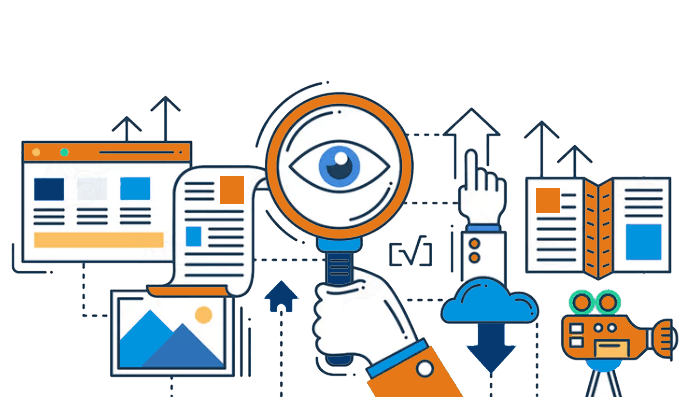 What is App Store Optimization?
Unlike Search Engine Optimization (SEO) which focuses on the website to rank higher in SERPs, App Store Optimization (ASO) is a process which optimizes the mobile app to rank higher in the particular app stores search result. The increased visibility of your app leads to more traffic towards your app. The process of ASO requires the understanding of the type of customers that your app is targeting. Also, you should keep in mind and check the keywords your potential customers are using to search for the app. Once, you get the grip on the use of keywords, then the entire process becomes pretty easy.
You might be wondering why is it so much important to go through the entire process of App store optimization. About 63% of mobile apps are downloaded from the app store search engines of smartphones. So, if you are not using app store optimization as one of the strategies, then you are missing out a big chunk on your mobile app promotion process.
Why should you hire an app promotion agency?
You already have made your presence by developing a mobile app into the world of smartphones. Your in-house team might also be having a very good strategy for app promotion, but still, it is advisable to hire an app promotion agency. You might be thinking why is it so? Well, here are the reasons for it:
Media Buying
When you have an in-house team for app promotion, they might have to go through a lot of trial and error to achieve optimum results. Which may lead to the wastage of time and financial resources. On the other hand, the app promotion agency will have a specific team that is highly experienced in doing bulk media purchasing for clients and working with big ad networks, that they can achieve the same goal in a cost-effective manner.
Outside of the Box Ideas
The app promotion agency team members are trained to think outside the box. The in-house team is so much attached to the idea presented by the companies management that they cannot think anything else. But, the app promotion team can think outside the box, create new ideas and come up with a new and more effective idea and strategy for the app promotion that is product specific and effective from the app promotion point of view.
Product Development and Achieving Goals
Sometimes it so happens that the in-house team has been working for a long time on the app development that their minds get exhausted of thinking and cannot provide any new ideas and the next thing that happens is beating about the bush. At that time you need some third party to look at the product with a new angle. The app promotion agencies have trained professionals that can look at the product with detachment and can look at the pros and cons of the products and improvise it.
What questions to ask your mobile app promotion agency before hiring?
Before you hire any app promotion agency you should have a list of questions in mind that you should ask the agency. You cannot just hire any random agency, which may not give any results in the future. So, here is the list of questions that you should ask to a particular agency before hiring them.
You should also do a bit of background check of the company and inquire about the ratio of positive results they have achieved for other clients. If the ratio of positive results is high, then you can think of hiring the agency, but, if the success ratio is not good then please re-think the decision.
In most cases, if the agency is charging more it is because they provide good quality results. But, mobile app promotion has become a highly valued industry and hence, you need to also consider the above-mentioned factors in mind.
Also, when you are interviewing a particular mobile app promotion company, ask them a lot of questions about their app promotion process and strategy. Because, the strategy and process that worked well for the other clients of the company, may not work well with your company's app promotion.
Why choose Tej Solpro as your mobile app promotion agency?
The team at Tej Solpro is highly efficient in designing and developing a unique and novel strategy for your mobile app promotion. The team at Tej Solpro is specialized in Android as well as iOS mobile app promotions.
Our team is talented enough to enhance your mobile app presentation so that it looks different from the other apps. Tej Solpro provides result oriented Android as well as iOS app promotions which give great conversions and leads for your business. Here are a few reasons why you should hire Tej Solpro as your app promotion agency.
Excellence and Perfection
The team at Tej Solpro applies efficient promotion strategies for achieving good and effective results. The team puts their 100% effort in providing clients desired results.
Quality Assurance
Our team works professionally and in an efficient manner and goes an extra mile to establish cordial relations with their customers so that they can understand the needs of the customer and give good results.
High Efficiency
Last but not the least, the team at Tej Solpro is ever ready to take up new challenges during the mobile app promotion campaign and will handle it in a very efficient way.
App Store Optimization (ASO)
Our team will review your app by checking its logo, screenshots of the app, the videos, cover images, and the content in it, and will make suitable changes which will help your app to rank higher in the relevant app store result pages whether it is Android's Google Play or iOS App Store.
Paid Marketing
After optimizing you app, we will be running
Google adwords paid campaigns
so that your app reaches to your targeted audience which will help you in increase in downloads for your app.
Social Media Marketing
Not only we will run Google adwords campaign but will also run paid campaigns on social media platforms like Facebook, Twitter, Instagram and many more. In
Facebook marketing
we will run mobile install ads, will easily target your audience based on gender, age, and other demographics.
App Submissions
We will also submit your apps in certain app submitting websites to get quality reviews for your app and this will help your app to rank higher in the app store results.
So, these are a few reasons why you should definitely approach Tej SolPro with your query.