Social media is not an option, but a very substantial part of every marketing strategy. It is important for reaching your target customers, obtaining valuable insights, and expanding your brand. There are various other benefits of social media like its cost-effectiveness. If you're not using social media, then you're missing out on a great opportunity. Social media marketing is something that demands both creativity and strategy. There are several advantages of social media marketing services. It is a key element for achieving success in the field of marketing.
A majority of people have no idea about the advantages of social media marketing for business. And the remaining ones are confused about which tactics to apply and will any of these tactics turn out to be effective. It is quite evident that there is a disconnect between people who are seeing the benefits of social media and the ones who are struggling to start.
If you're still reading, then keep doing the same. Here we bring you some ways social media marketing can help build your business. 
Increase your brand awareness – Social media marketing makes it easier for spreading the word about your products and services.
Improve your Traffic – Linking social media to your business website will help in improving your traffic.
Promotion of Products and Services – Isn't it the only reason why one invests in marketing?
To clear your confusion, here are some of the advantages of Social Media Marketing for Your Business
Benefits Of Social Media Marketing For Business
Generate Brand Awareness
One of the essential marketing goals is none other than generating brand awareness. Consumers are always keen on buying the products they know about. In such situations, social media turns out to be the most effortless and effective way of brand building.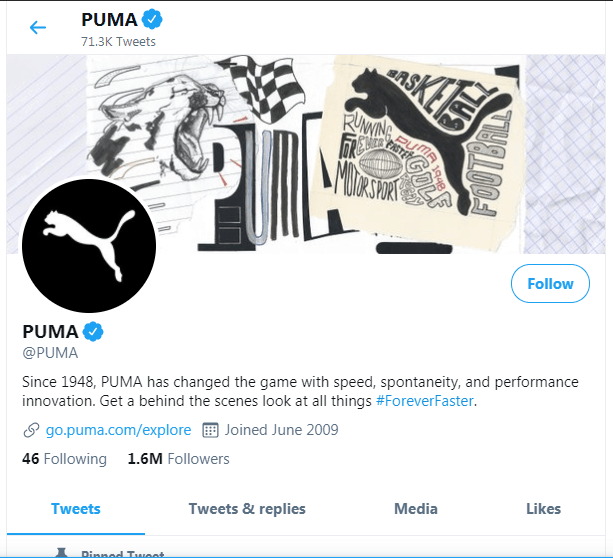 When compared to traditional media, social media can bring your brand in front of your target audience quite swiftly and easily. Apart from that, it also tends your audiences to look at your brands while they aren't even thinking about your brand or product.
When you're working on your social media account, make sure to notice your profile and cover photos. To create brand recognition, you must place the logo strategically.
Express Your Brand's Story
Is there anyone who doesn't love listening to stories? I don't think so. Social media is a great way to communicate with your audience and tell them your brand's mission and share stories. These stories can be simple or substantial according to your thought on what would be effective.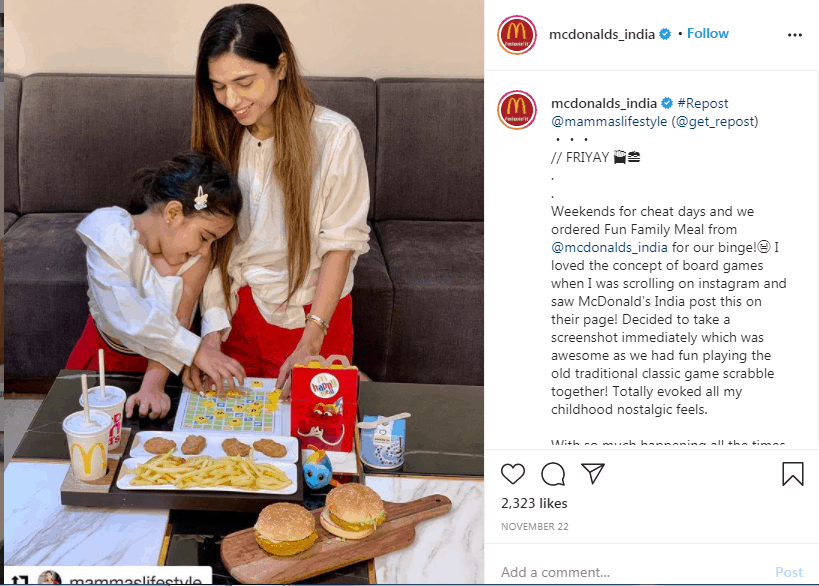 Share the stories of people who have actually used your product or service. If you get amazing feedback from then, you must share it. It will spread a positive message among everyone that your product is efficacious enough for someone to give you positive feedback.
Create a Conversation around your Brand
One of the advantages of social media marketing is that it can create conversion about your brands, products, and partners. Engross with your audiences when they have commented on your social media messages. It is important to let people know that there is a person behind the brand.
You have to make sure that they don't feel like talking to a robot while knowing about the company. Human voice and behaviour will make them feel like a valued customer.
Always focus on generating content that gets conversation. To get this, opt for:
Try to solicit feedback about your products.
Offer a shout out to other companies that you work or network with.
Have a Q&A session with your audiences. In this session, ask open-ended questions and let your audience reply for them actively.
Intensifies website traffic
Social media posts and ads act as a way of driving traffic to your website. If you want to get readers on your website,you must share substantial content from your blog or website to your social media platforms.
You must also engage in various social chats like the weekly #HootChat on Twitter. It is an exceptional way of increasing your visibility, showing your expertise, getting attention from new people and driving traffic to your website.
The chat must offer great value and shouldn't be too promotional. Remember to add your website address in all of your social media accounts. With this, it will be easier for people to find about you in just a few clicks. Apart from that, you can also have a pinned post to highlight a landing page on your website that's relevant to the chat.
Make Customer Loyalty
There is nothing better than making customer loyalty at no cost. Customers are meant to follow and communicate with the brands they love. If they follow you, then it is more likely for them to pick you over your competitors. If they are loyal customers, they'll undoubtedly increase your traffic.
To ensure that your loyal customers are engaged and content with your work. Try these ideas.
Who doesn't love promo codes for discounts? So, offer these on your social media profiles to your followers.
Offer inexpensive things like patches, stickers, shirts, sunglasses, etc that will make a long-lasting impression.
Highly Cost-Effective
Social media marketing turns out to be the most cost-effective thing while you're planning an advertising campaign. Foremost, it is free to create and sign up for all social media platforms. Even if you decide to invest in any promotional activity, it is relatively low-priced to other marketing strategies.
If you opt for paid advertising like facebook marketing and instagram marketing on social media, take little steps to see what happens. Once you're comfortable with it, work on your strategy and increase your budget. A small increase in your budget will get you higher conversion rates.
Helps in Link Building
Social media doesn't have a direct but indirect impact on SEO Campaign. Suppose, you get 1,000 shares on your blog post because it has strong content. Some people who follow your content might write similar content. Some may also link back to your original content as the primary source. 
Search engines will look upon this fact that your content has linked back to a good amount and rank your post higher. Google and Bing will also showcase these tweets in search results. This feature is apt for trending topics.
You can make use of social media scheduling tools like CoSchedule. It will be helpful in planning your social media posts. It will make sure that your content is found and linked to.
Lead Generation
Another advantage of social media marketing for business is lead generation. Social media is an easy way for potential customers to express interest in your business and its products. Lead generation is an important advantage of social media for businesses. Various social networks offer advertising formats that are designed to collect leads. If you're still not getting the best out of your lead generation ads on social media platforms, you can go for lead generation services.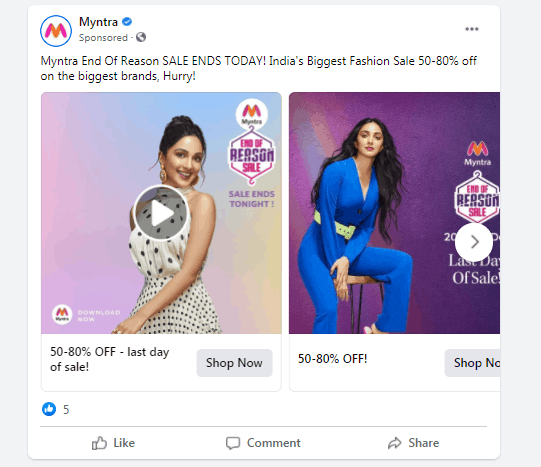 Here is an example of Facebook advertising where the brand has provided its customer with the option to click and commence their shopping.
Improve sales
Social media has the potential to help you sell everything. Your social media accounts act as an important part of your sales funnel. Once the number of social media users increases and the sales tool evolves, social networks will become essential for product search and eCommerce. It is the right time to line up your social marketing and sales goals.
Using Social listening to connect with your customers
The term social listening refers to monitoring social conversations on some topics. Doing so will help you understand what's important for your audiences and recognize trends followed by your audiences.
The main advantages of social media marketing are that you'll be able to know what your audiences are struggling with. Once you know it, you can create content that addresses those points. Other than that, you can identify the tone and language that your target audience uses.
Using social media to Retarget Your Audience
One of the best tools for social media marketing is retargeting. Only a few people actually purchase during their first visit to your website. To make them aware of your brand, you can opt for advertising. Make a start with running retargeting ads.
How do retargeting ads work?
Retargeting is performed by putting up a list of people visiting your website and placing anonymous "cookies" within their browser. When they open a social media site, a retargeting service will showcase the ads. Due to this, your business will have the opportunity to be in the eyes of the customer.
Going Viral
Once people start liking your content, they'll comment on it, and share it on various social platforms. After this, your content will be displayed to various new audiences – their friends, family. Well, Going viral is just a few steps ahead from all this. As people share your content and their network does the same, your content will be widely spread across the internet. It might get millions of shares.
Such exposure is one of the advantages of social media marketing for businesses as all of the likes and shares showcase an existing connection with your brand.
Content Promotion
It's quite simple – Just promote the content, and you'll happen to promote the product too.
But what are the best ways to promote? Several small things make a huge difference like a headline, having an image, time of the post. All these things must be taken into consideration while creating a social media message.
Apart from that, Never stop those creative juices. Let them flow, be creative. The content you're posting has to be original and must follow a certain content marketing strategy.
Increase your Reach with #Hashtags
We all know the power of hashtags. It connects a group of similar people through social media. It acts as a simple way to increase your reach. Using hashtags is almost free, then why not use them? Tweets with 1 or 2 hashtags are 69% more expected to get retweeted.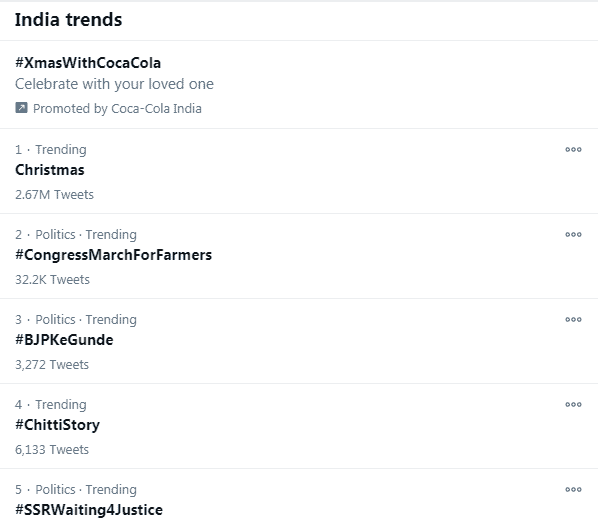 One thing you must remember is that hashtags don't translate into more engagement. Using too many hashtags may negatively affect the value of your message. To find relevant hashtags, you can go to Twitter's "Trending" page. It will showcase the highest-ranking and most used hashtags.
Doing Reputation Management
Customers are always there to talk about you on social media, no matter if you're there to answer or not. If your team is serious about your stuff, you must choose some important social posts about your brand.Post that, you can pick the positive and solve the negative points before it becomes an issue. The ease of addressing things has to be the main advantage of social media marketing,
What if you hear something about your brand that's not true? You can share your side of the story more professionally. If someone's doing the entire opposite thing by praising and your work? Don't forget to thank them.
Customer Support
With the increased presence of brands on social media, people now expect them to be present on their social accounts for customer service. According to the HBR research that deals with tweets, It was seen that customers who got answers to their tweets wanted to spend more with the brand on a later purchase. No matter if the first tweet was a complaint, if they get a response within five minutes, things can change.
Getting to know your customers better
Social media can immediately create a pile of data about your customer. This information will help make important business decisions. The social media platforms provide analytics that has demographic information about the people interacting with your account. It aids in creating a tailor-made strategy for your audiences.
Associate with Influencers
Word of mouth is something that we have been practising and believing from our ancient times. Even today, before buying something, we always like to know someone's experience.
Due to this reason, brands ensure to bring people to talk about their product or service on social media. It helps the brands in building their brand awareness and credibility and increases sales.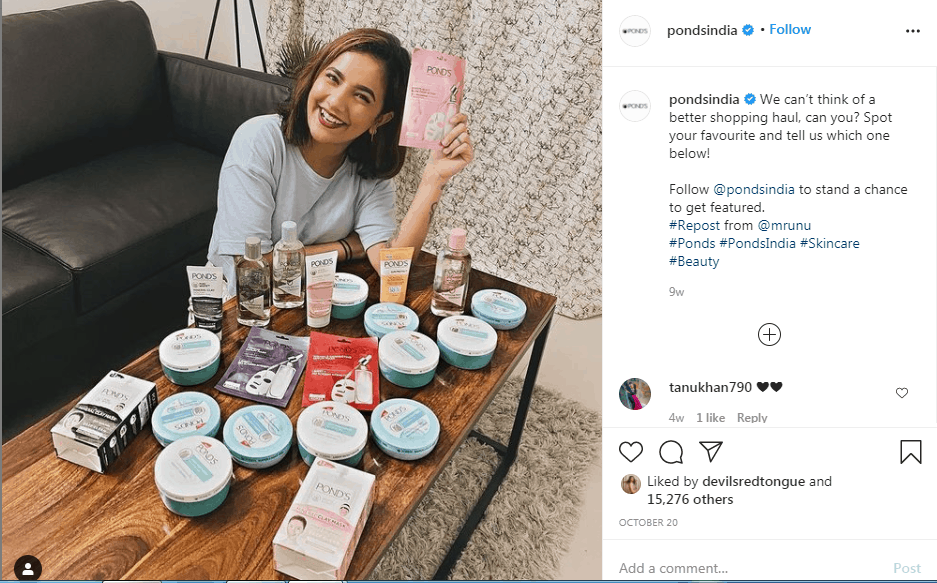 One crucial way to drive social word of mouth is to engage with influencers. These are the people who have a huge following on social media. They can help to get their followers to your brand.
Be on top of mind
People are bound to log into their accounts at least once per day. But, some people check their social media several times a day.
The main advantage of social media marketing for businesses is that you can connect with your followers and fans every time they log in. Try to keep your social media post fun and entertaining. With this, you'll be in their minds while they are making a purchase.
Make your Brand Humane
For making a better connection with your existing customers and the potential ones, you'll have to show the human side of your brand. How are you holding onto your brand values? How are you working for the best interests of your customers and employees? Is your product effective?
The capability to create a real human connection is one of the major advantages of social media marketing for business. These are some of the Meaningful Relationship Moments. You must present the people who make up your company in front of your followers. Last but not least, show how effective and beneficial your product is.
Observe conversions relevant to your brand
Social media monitoring is a key element of audience engagement. Besides this, it is also an important source of understanding about your brand, your competitors, and your niche.
Keep track of your Competitors
It's utterly important to know what people think and say about your competitors. Keeping a track of your competitor's mentions will disclose pain points of their products that you could address. It will be helpful in getting new customers on board.
Knowing about your competitors on social media platforms will provide you with information related to your competitors. For example, launch new products, run promotions, and release new reports or data.
Making Reports and Analytics
Proving return on investment is quite a big challenge for marketers. But with the help of social media tracking and analytics tools, it has become easy to look at the overall effect of your social media activities, from follows to engagements right through to purchases.
Several tools like Hootsuite and Google Analytics help in tracking page views and website traffic created by social media, email sign-ups, conversions, ROI for both organic and paid social media campaigns.
Set up your brand as a thought leader
Whatever business you're associated with, social media provides you with the opportunity to set up your brand as a thought leader – the top source for information about topics related to your niche. Thought leadership is a great way to build consumer trust. LinkedIn is a great social media platform to focus on while aiming your business as a thought leader.
Conclusion
It is quite clear that there are many advantages of social media marketing. So, if your business still doesn't have any of these social media profiles, please create them. Start with filling the business information, post fun and engaging content to gain followers. After that, you can also ask people linked to your business to "like" and "share" your page to help build your profile.
As social media is so cost-effective, there is nothing to lose. Your business already has its competitor on social media, so don't let them take away your customers. As soon as you start, you'll be growing.
We hope this blog will help you understand several advantages of social media marketing for your business. If you have any query, please feel free to ask in the comments section.