Here's a stat you haven't seen before:
The average digital marketer comes across the term "Content is king" 721,338 times over the course of a year.
Okay, I made that up.
When it comes to eCommerce, non-branded, non-salesy content is indeed the best way to interact with and convince (and convert) shoppers. But to make that happen, you need to publish fresh, relevant, and high-quality content. Keeping up this demand, in turn, can be a little difficult for most businesses, especially with limited content marketing resources.
There is, however, a scalable solution to permanently bury this problem: user-generated content (UGC).
You can use UGC – which could be in the form of product reviews, questions, and answers, photos, videos, or even blog posts – to build trust and improve your website's online presence. In fact, it can also provide a shot in the arm to your eCommerce SEO efforts.
What's more, you can't ignore the fact that people trust people more than they trust brands.

That said, spawning UGC isn't a cakewalk. Your consumers may not always be inclined or willing to create and share content that you can use to build your brand. So, we have here a few insider tips to help you come up with ways to entice them to create some first-hand content for your eCommerce store. Read on.
Ways to Get a Steady Stream of User Generated Content for eCommerce
Encourage Them to Create Videos
Videos are one of the top content formats that go consistently viral over almost every online platform. With the availability of increasingly better smartphone cameras, pretty much any of your customers can record a decent video. The question you need to ask, however, is, why should someone to talk about your brand or company?
One way to get them to share videos is to ask – via a simple post-sale email! A few days after someone has purchased a product from you, send them a follow-up email asking them to share their shopping experience or product review with you. Should they be delighted (which they should), coax them into creating a quick video and sharing it with you? Promise them they'd be a star on the product page on your site or your Facebook or Instagram channel. Most people are eager to get their fifteen minutes of fame, and won't refuse.
Going a step further, you can reward those that don't seek fame for sharing their feedback, reviews, or experiences on video with exclusive coupons or discounts on their next purchase.
Be Effusive on Social Media
Being super-active on social media allows not only gives you the opportunity to induce more UGC (by building more intense brand-customer relationships) but also to encourage your target audience to share more of it. For starters, you can allow users to share their photos, videos, and comments on your wall, or at the very least start liking and sharing all their mentions of your brand.
Running contests or quizzes on social media is a great way to encourage your audience to create and share content. Make sure you provide a really valuable incentive for them to do so and make it clear with something like "Enter XYZ contest for a chance to win a year's supply of [goods]." Your contest should have an urgency factor, a well-defined timeline, and a specific goal for participants to aim for.
Creating hashtags that stick around for years is perhaps the best way to keep collecting UGC that works directly towards brand building. This strategy is all the more effective on Instagram and Twitter. A branded hashtag is an easy and simple way for your users to get in touch with you on social media.
Make sure the hashtag you choose can facilitate a broad discussion and positive engagement. Always use phrases or words relevant to your brand, industry, product, or marketing campaign.
For example, Tostitos, a brand producing tortilla chips and accompanying dips uses the hashtag #GetTogetherAlready. The hashtag is incredibly relevant as snacks such as chips and salsa are a part of any social gathering. It echoes the message "friends + snacks = happy times together" with creativity. Almost everyone would want to share pictures or videos of their celebrations and gatherings – hey, that's what social media is for! Needless to say, every time this hashtag pops up, Tostitos gets a piece of free publicity.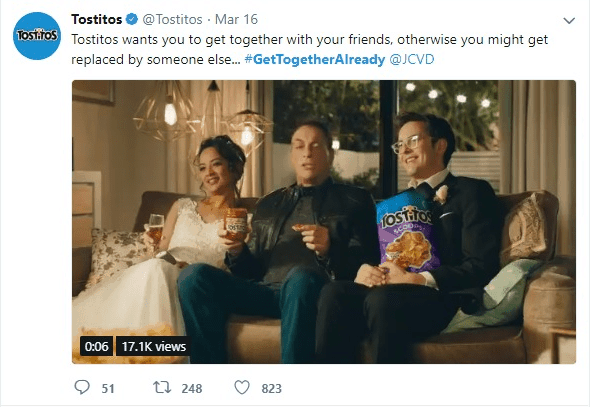 Optimize Pages for Mobile Devices
Two facts: One, the bulk of UGC is posted on social media. Two, the bulk of social media is accessed via mobile phones.
While the social networks make their platforms super-accessible via mobile, you need to make sure you do the same with your website. The world has already shifted from desktop to mobile: in 2018, 52.2% of all website traffic worldwide is generated through mobile phones. In other words, not making your website mobile-friendly is going to prevent your customers from providing you with UGC and interacting with it.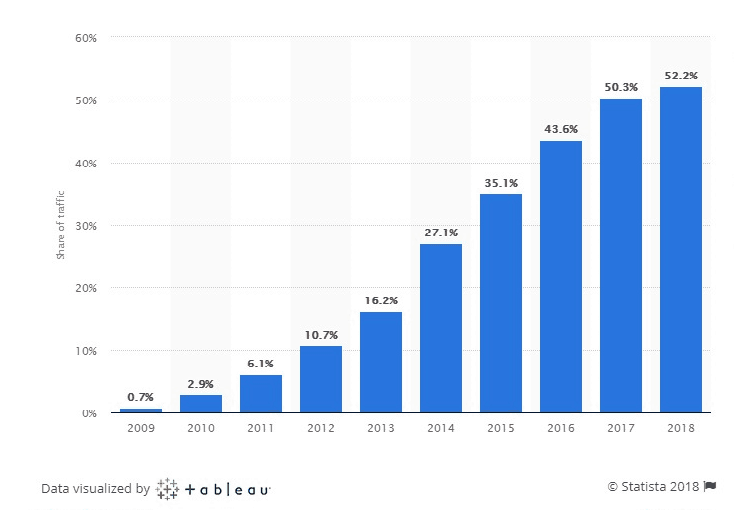 The page where your customers' content is posted should be very aesthetic to browse. These would probably be your product pages, with reviews and ratings built-in. Make sure the images are crystal clear, the text is readable, customers can switch between tabs (if you have any) and switch between the product page and social apps quickly and easily.
Keep your focus on functionality along with aesthetics. The bottom line is users should be able to share their content without any fuss and also be able to view and share others' content with minimal effort. If you can find a way to gamify UGC on your site, that will be an added feather on your cap.
Leave No Stone Unturned in Promotion
Just shouting from the rooftops to your customers to create content won't do you any good. You need to promote both the campaign and the content (at least selected pieces) that your customers create aggressively, in order to get traction for your campaign.
Social media and email remain the most popular ways of promoting UGC campaigns. Never miss an opportunity to let your audience know how they can add content to your site and the benefits of doing so.
A long-standing example is that of Coca Cola – their "Share a Coke" campaign has been creating buzz (and UGC) for the brand for as long as I can remember now.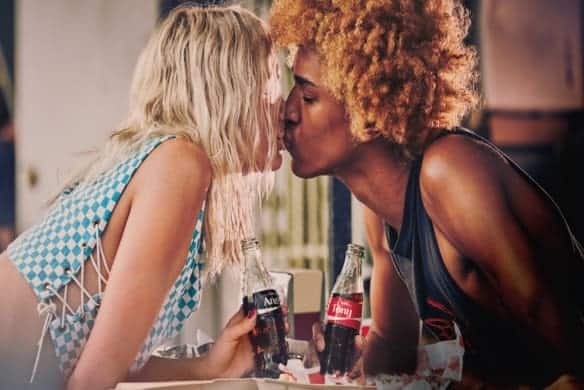 Monitor Audience Sentiment
Finally, you absolutely must make sure you are getting positive response from users and customers, since YOU are the one inviting them to say something related to your brand. So, make sure to monitor your audience's sentiment 24×7. You can scour blogs, review sites, social media, forums, etc. to analyze customers' attitude towards a particular product or your brand as a whole.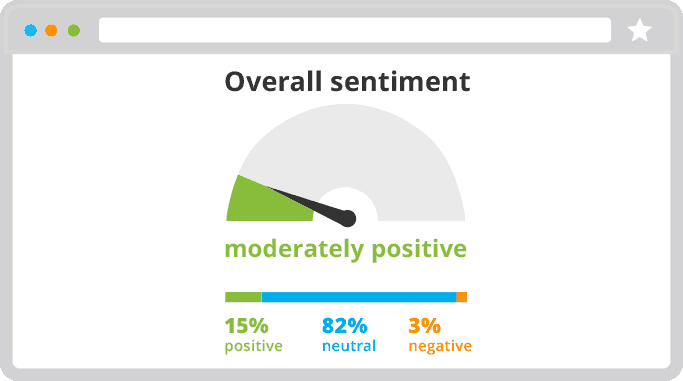 However, sentiment analysis shouldn't be limited only to positive views. Negative views add authenticity to your brand. But, you need to watch out for negativity spikes and react quickly before the blow into a PR crisis. Always make sure you take criticism and respond to it sportingly.
You can choose from a variety of tools – Brandwatch is one of my favorites – to monitor your industry chatter on social media and the web in general, in order to stay on top of conversations about your brand.
Wrapping Up
Leveraging UGC for your content marketing efforts is a great way to connect with your target audience. Over time, this strategy can result in unique benefits. Hopefully, the pointers we discussed here will help you incorporate UGC into your marketing mix more effectively.
How do you connect better with your customers and keep the conversations going? How do you use their feedback to make your marketing even better? Please let me know how these or other tips worked for you in the comments!