With the marketing industry increasing and growing day by day, finding valuable marketing strategies to always elevate your business is key to be successful.
Inbound marketing is one of the marketing strategies that can grow your business the right way using planned, informative, and attractive content. Whether you're a startup director, the CEO of a big organization, or a marketer that wants to increase his skills, this is the right place to know more.
In this article, we'll guide you through the best, most actional, and most successful inbound marketing strategies to get new leads, elevate your business and grow your operations.
A report by Invesp revealed that content marketing costs 62% less than the traditional one but can actually triple the prospects and leads to your company. Needless to say, this is quite a significant increase and trying inbound marketing for a few months to notice the difference won't certainly harm your business.
While outbound marketing interrupts your potential leads with a message that is often not interesting to them, inbound marketing targets attract a new audience that is already looking for solutions to their problems. Needless to say, that is the main and biggest difference. With this in mind, let's move on to more in-depth tips about inbound marketing.
What is Inbound Marketing?
Inbound marketing is a business model that is based on attracting new leads and customers by creating informative and valuable content. There are 4 steps in inbound marketing that make it very similar to a flywheel marketing strategy.
First of all, you will want to attract your audience. This can be done with informative and detailed content. The best way to attract new leads is via advertising your business, content curation, and sharing content on social media or blog posts.
After that, the next important step is to convert them into qualified leads. To achieve this goal, it is a great idea to create online forms, free reports to share, e-books, and infographics. Provide them this information in exchange for the email address and you'll have a qualified lead to add to your list.
Thirdly, and that's the most essential and time-consuming part, you will need to add some more attraction for your clients and close a deal. This is the right moment to show the best of your experience and your expertise to convert your lead into a client.
Last but certainly not least, keeping your clients happy with your brand and services. In fact, just like in a flywheel marketing strategy, keeping on promoting your brand and updating your services with new features will retain your customers. This is also a key point for your clients to promote your brand to their stakeholders.
Outbound VS Inbound Marketing
We can see the differences between outbound and inbound marketing as the old and the new models of marketing. In fact, outbound marketing focused on pushing the products and sending messages that many customers were uninterested in. On the other hand, inbound marketing focuses on offering a solution to clients that are already looking for that answer.
Let's take the example of a client looking for a call center solution and that doesn't know which software or tool to go for. Well, he might be the perfect lead to promote new software on the market or an updated version of a famous tool.
Of course, outbound marketing works, and has been working for years. However, this brand new model, the inbound marketing version, works much better for companies but also for leads.
The main difference between outbound and inbound marketing is the fact to generate interest in clients that are already looking for a solution like yours but don't know it yet. For this reason, avoid cold calling and stop interrupting them. Rather, push your content online, share meaningful reports, and get your leads out of your inbound marketing campaigns.
What Tools Are Best for Inbound Marketing?
We spoke about the differences between outbound and inbound marketing. Let's face it, the approach that both methods use is different and so are the tools. But what are these tools to attract more customers with inbound marketing?
First of all, video content and blog posts are a good way to start advertising your product and attract potential leads. You could even consider starting a podcast if you have the right resources and want to grow your business further.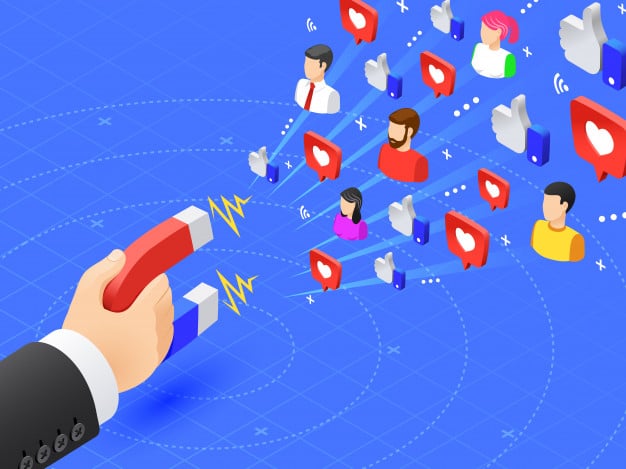 Secondly, email marketing, conversational bots, and lead management software are great ways to engage with clients. Moreover, providing smart content such as new blog posts or tutorials is a great way to keep your clients loyal to your brand, just like more in-depth email marketing.
There are hundreds of tools and ideas to grow your business with an inbound marketing strategy and using these tools, you have more possibilities to make your campaign successful.
Lastly, using these tools is a great way to make your business more visible online. Nowadays, the more visible you are online, and the more leads and interest you will generate from your viewers. These are the most useful tools to use in inbound marketing to make a successful campaign and take your business to the next level.
How to Use Inbound Marketing Strategies to Grow Your Audience and Business?
There are several and different steps to take in a successful inbound marketing strategy and you just don't want to skip the most essential ones.
It is important to mention that only one advertisement might not be enough to convince your leads. In fact, according to a report by DemandGen, 47% of buyers watch and read at least 3 to 4 pieces of content before speaking with a sales representative.
Produce Great Content On Your Blog and Social Media
Producing great content on your website and social media accounts is one of the best ways to show your clients that you're an expert in your field once they've clicked on your advertisement.
It's no coincidence that content marketing is a lethal weapon in the hands of both traditional digital marketing and growth hacking. The truth is that most potential customers are already on their screens and consume content. No matter if it's a business is B2C or B2B, content marketing can take countless forms, and that's where its power lies.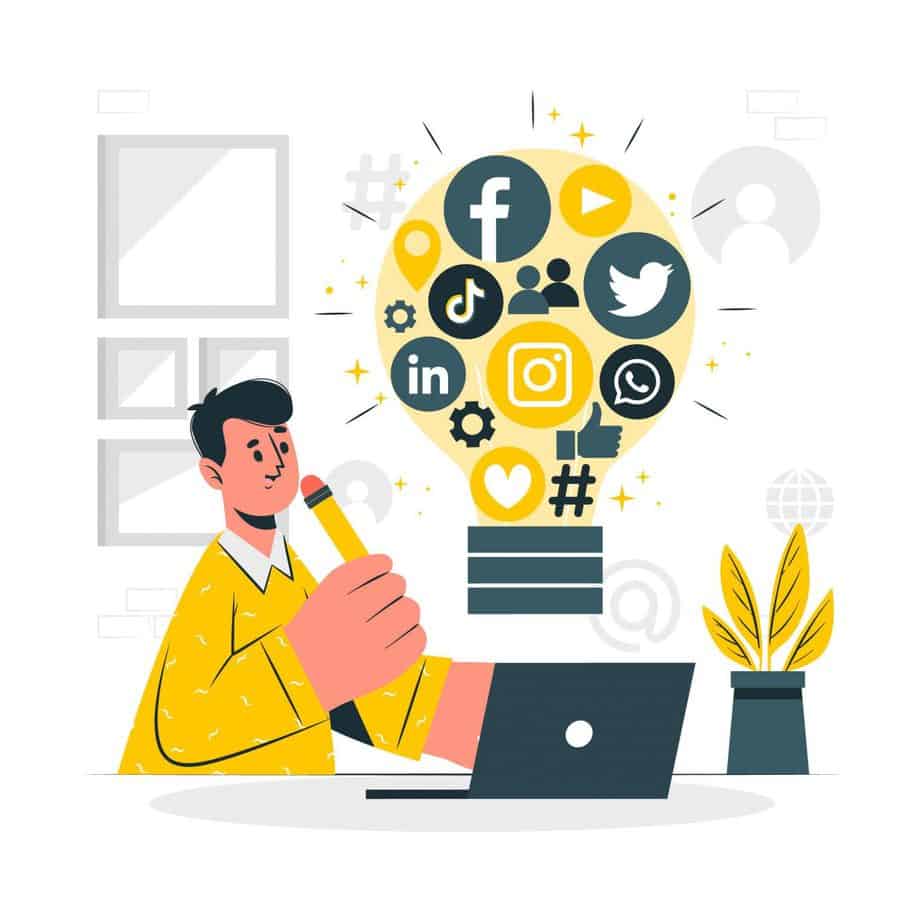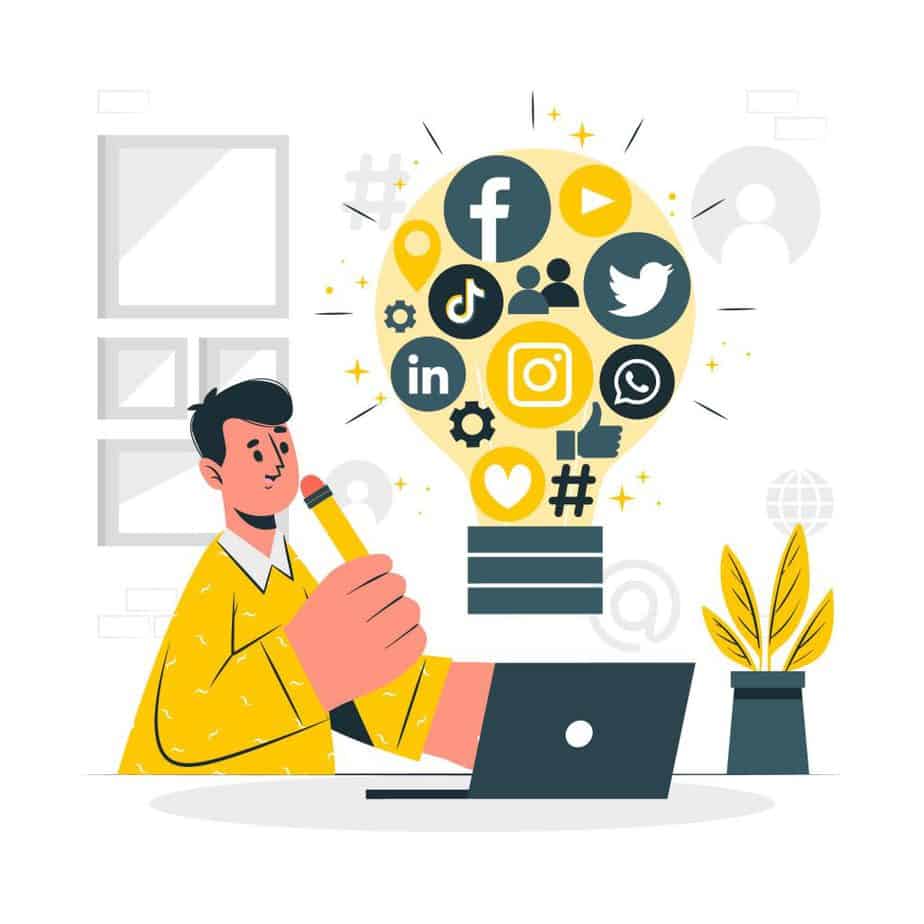 Other than that, creating long content such as 10-minute long videos, extensive podcasts, or e-books can greatly help in attracting your clients even more. Knowing this, let's jump into our next point, creating long and detailed blog posts.
To sum this up, producing informative, detailed, data-driven, and easy-to-read content on your website or social media is key to create more attraction and leads.
Write Long and Detailed Blog Posts
Having long and detailed blog posts to display your experience in your field and provide more insight into your services to your clients is essential. In fact, clients want to see facts, details, reviews, and statistics in order to be convinced that your product is exactly what they're looking for.
You might wonder why blog posts are so important if, nowadays, everyone uses social media like Facebook, Instagram, or YouTube to advertise their brand. Well, according to the State of Digital Marketing 2017 by HubSpot, 41% of organizations found blog posts to be the most effective to attract more clients and bring in qualified leads. In addition, the same survey revealed that whitepapers and e-books come in second but only 14% of businesses selecting that option.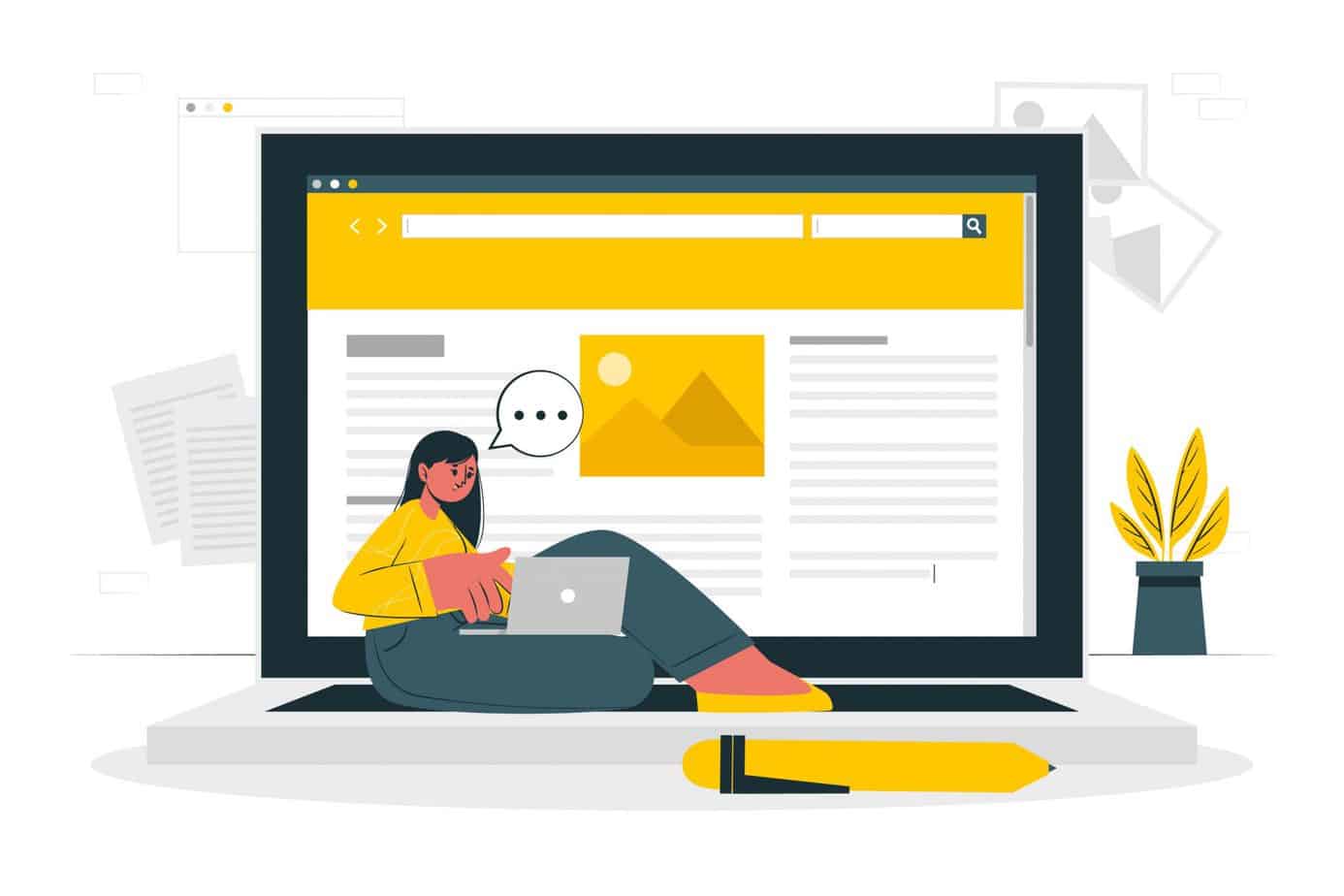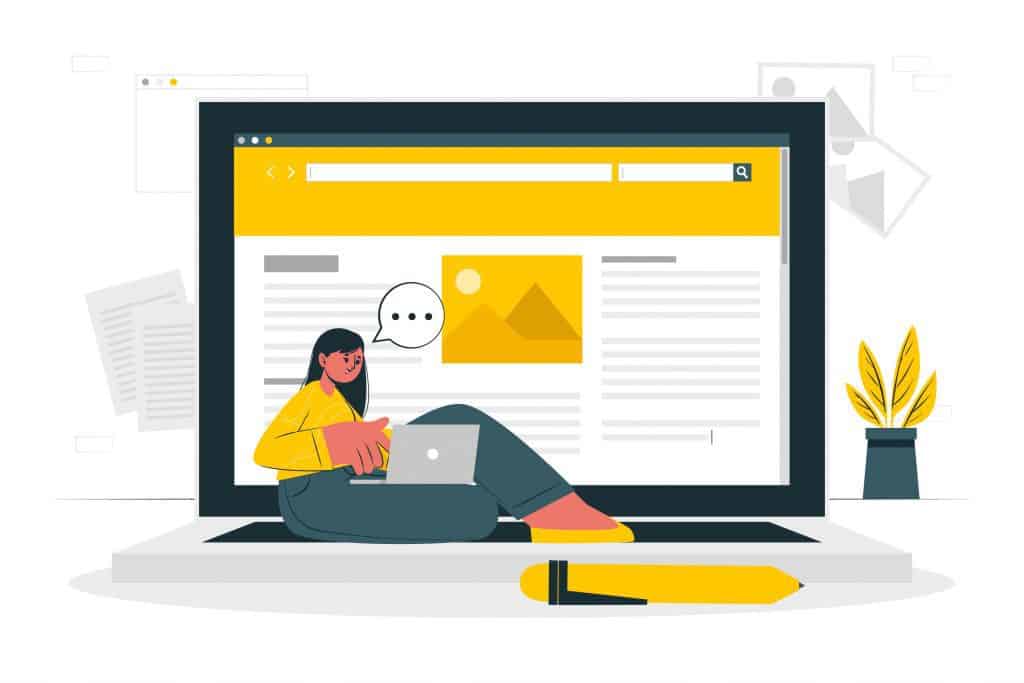 Blog posts can give you the opportunity to show your expertise in several ways. In addition, guest blog posting is a great way to advertise your business linking it to other websites and ranking it on Google. Needless to say, it does take some time to get a successful website, but it is one of the best ways to show your audience that you're an expert.
To sum up, writing and producing long and detailed blog posts is one of the best ways to attract new leads, advertise your brand, and make your organization more trustworthy in your clients' eyes.
Create Free Reports to Download
Free reports and studies are something that clients love to read and share. A great way to start is to share a survey with your existing customers and analyze your current reports.
Once your survey, study, or report is ready to share, make it free to download in exchange for the reader's email address. This will allow you to receive lead contacts and that's exactly what you want as a business. What should you do with these email addresses? Well, ask them if they liked your report and advertise your product or service.
In addition, Including statistics in your report will also help to make it more interesting to the readers, and that's definitely a great way to gain their trust.
To sum up, creating free reports will not only get you more leads, but it will give you the possibility to advertise your business as readers will definitely share your reports.
Come Up With Powerful and Appealing Newsletters
Newsletters are some of the best ways to remind your clients that you're still in the business working hard and that you might have just what they're looking for. Once you have convinced your clients to follow your website, you need to give them a reason to stay, and this might well be newsletters.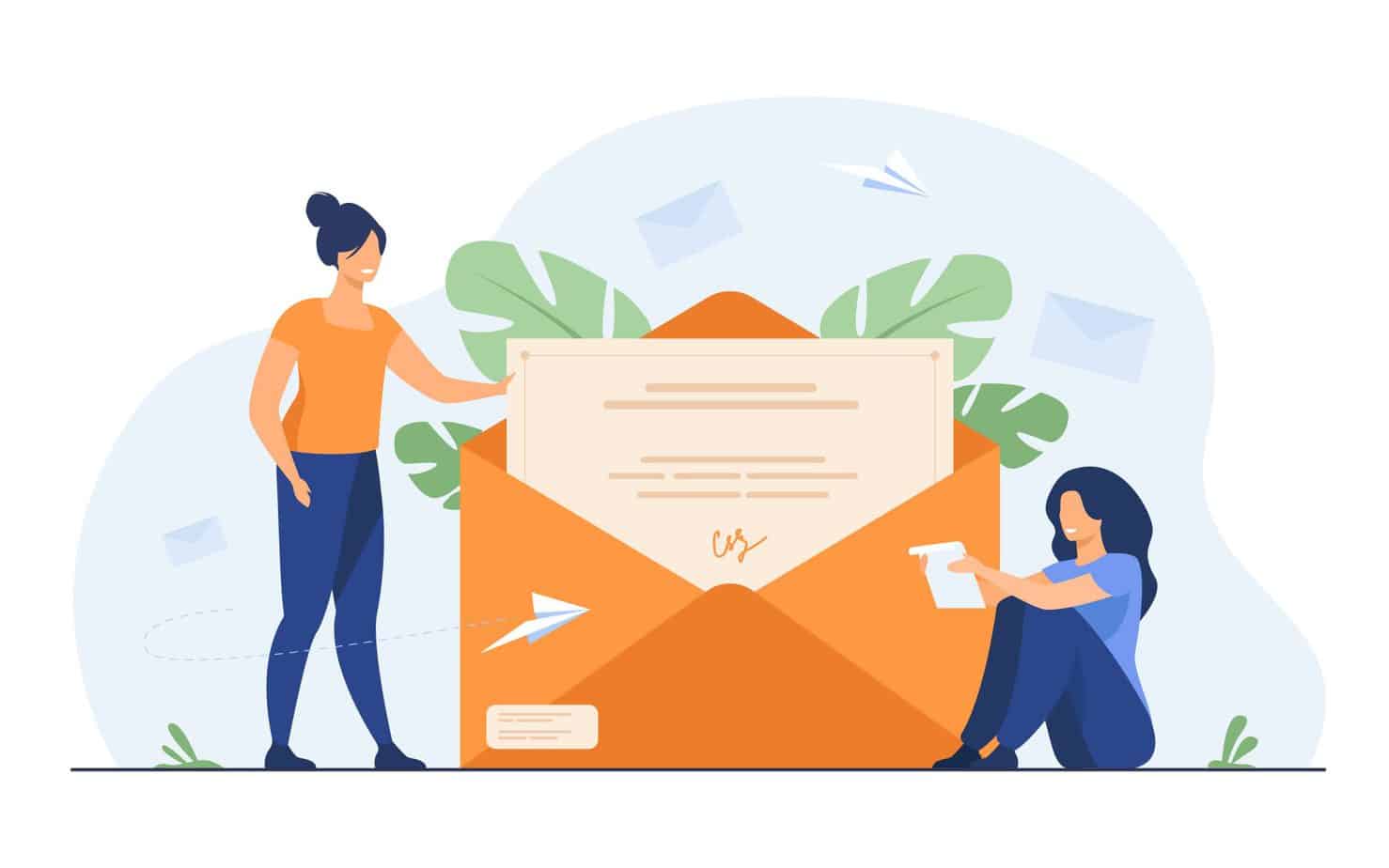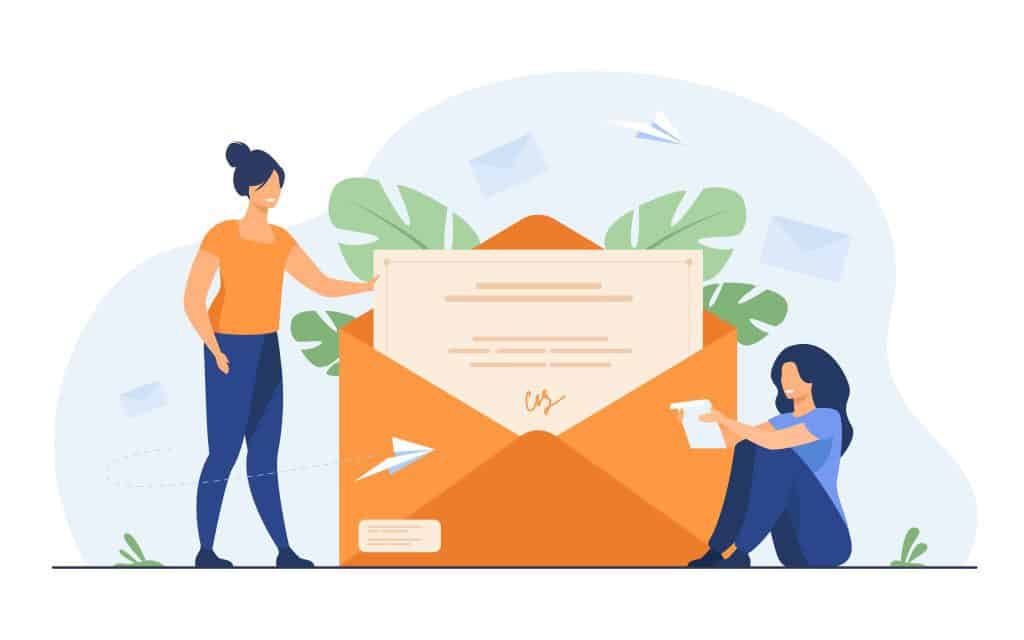 Sending an informative newsletter with valuable information about the product they're most interested in or the most popular service will definitely make customers read until the end and know more about it. 
A newsletter must also end with a call-to-action and that is essential to redirect your clients to your website or social media after some evidence that your services are the best. The key to a good newsletter is to write appealing and entertaining content and not spammy or worthless ones.
Sending a frequent and informative newsletter is a fantastic way to keep your audience attracted to your brand. Once they've subscribed, they will need a reason to stay and that's exactly how you should feed them.
Record a Video Series
Videos are another great way to advertise your business, entertain a targeted audience, but also get subscribers and, therefore, new leads. Nearly 5 billion videos are watched on YouTube every single day, so why not take this opportunity to get more visibility online and advertise your business.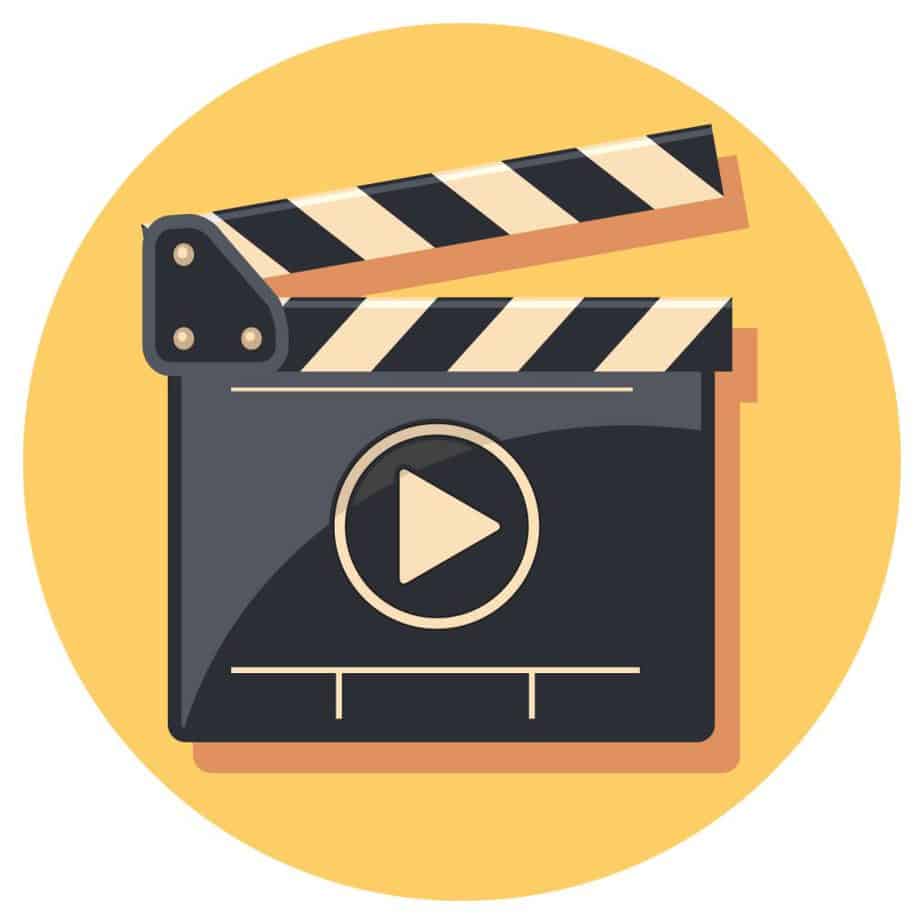 In addition, you will be able to share the video series on YouTube, but also on Facebook, Instagram, and LinkedIn. A businessman or busy lady with little free time won't always spend time reading an e-book or long blog post about your product. For this reason, creating a video series is a great idea for the targeted leads that can't spend much time out of work.
Moreover, a video series can be entertaining, animated, and there are several ways to attract potential new customers with visual content marketing. Last but not least, you can advertise your videos on YouTube and Facebook, and that's an excellent way to gain visibility online.
Design an Infographic
To stay in the visual content, making a well-designed and detailed infographic is key to be able to rank on Google Images but also to show your clients that you're the expert. An infographic is another excellent alternative for busy people who don't have time to go through a long blog post or a 10-minute video.
Plus, if the information you're sharing on the infographic is valuable enough, there are high chances that it will be shared on social media and across other blog posts.
The State of Infographics by Infographic World revealed that 60% of businesses designed and used infographics in the past, and this was mostly to increase sales and boost their marketing strategy. The same study found that infographics are much more powerful than other tools to learn information and retain it.
To conclude, we sometimes need only a few minutes to create an infographic but the power they have and the message they represent is an important factor for many readers.
What is the Most Important in Inbound Marketing For Your Business?
As you probably understood by now, there are a few things that are important to create a great inbound marketing strategy.
A report by 310Creative dove into businesses' top priorities and found out that growing their SEO and organic presence is the most important priority, right before creating blog content. In addition, some of the priorities are distributing content, marketing automation, creating visual content, and online tools.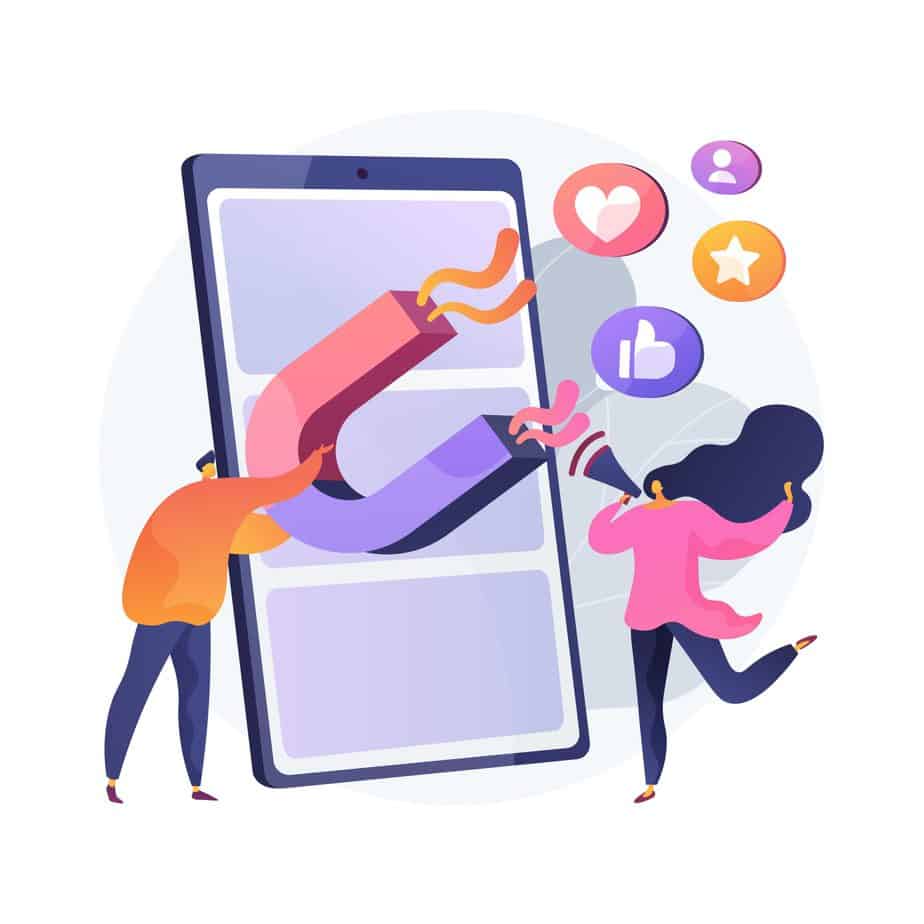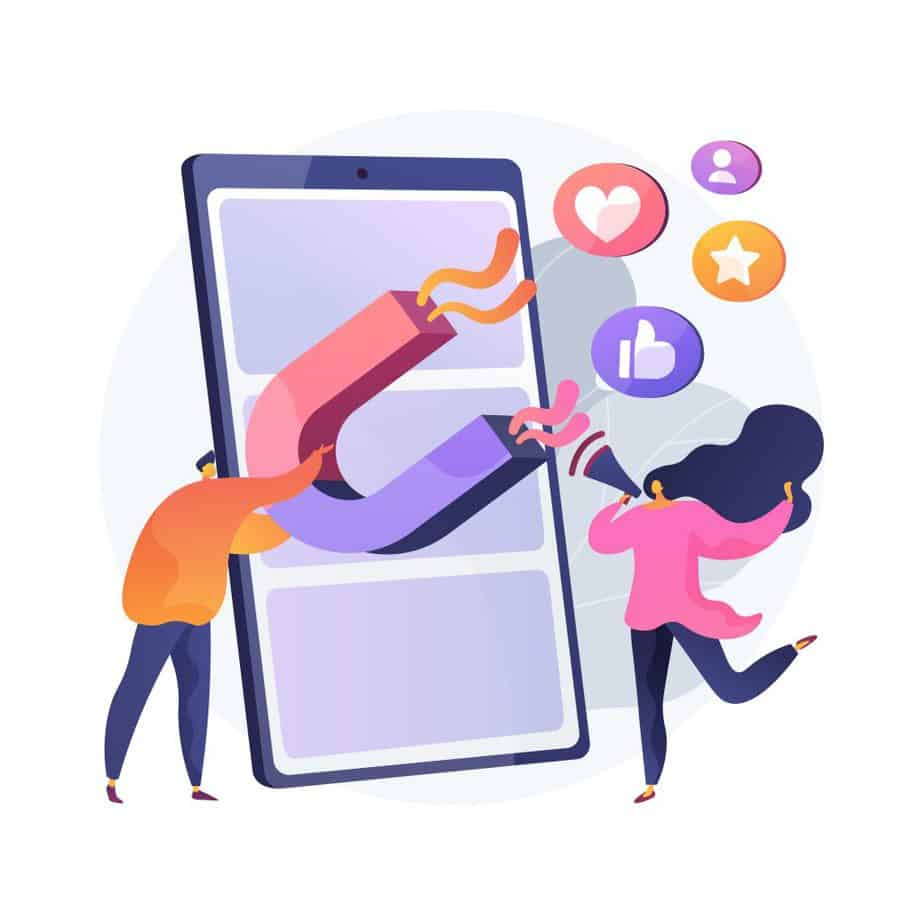 Of course, every type of content is different and should be created and advertised differently. For instance, creating a video series and writing a long and detailed blog post is very different to produce. Also, you can integrate some content and mix it with others. For example, you can write a long blog post including an infographic, embedding a video or Instagram post, and offering to download the full report in exchange for the viewer's email address.
This way, you'll be able to grow online, rank higher on Google, and get some lead email addresses, and this is exactly how you will create a successful inbound marketing strategy.
How Much Does Inbound Marketing Cost?
"This is quite a broad question that can vary on the services you choose and the type of content you want to create. In fact, writing a 5,000-word blog post might cost you hundreds, if not thousands of dollars, but if that particular content stays on top of Google searches for months or years, your ROI (Return On Investment) will be much bigger than your initial investment for the blog post" says Milosz Krasinski, Managing Director at web consulting company Chill Fruit.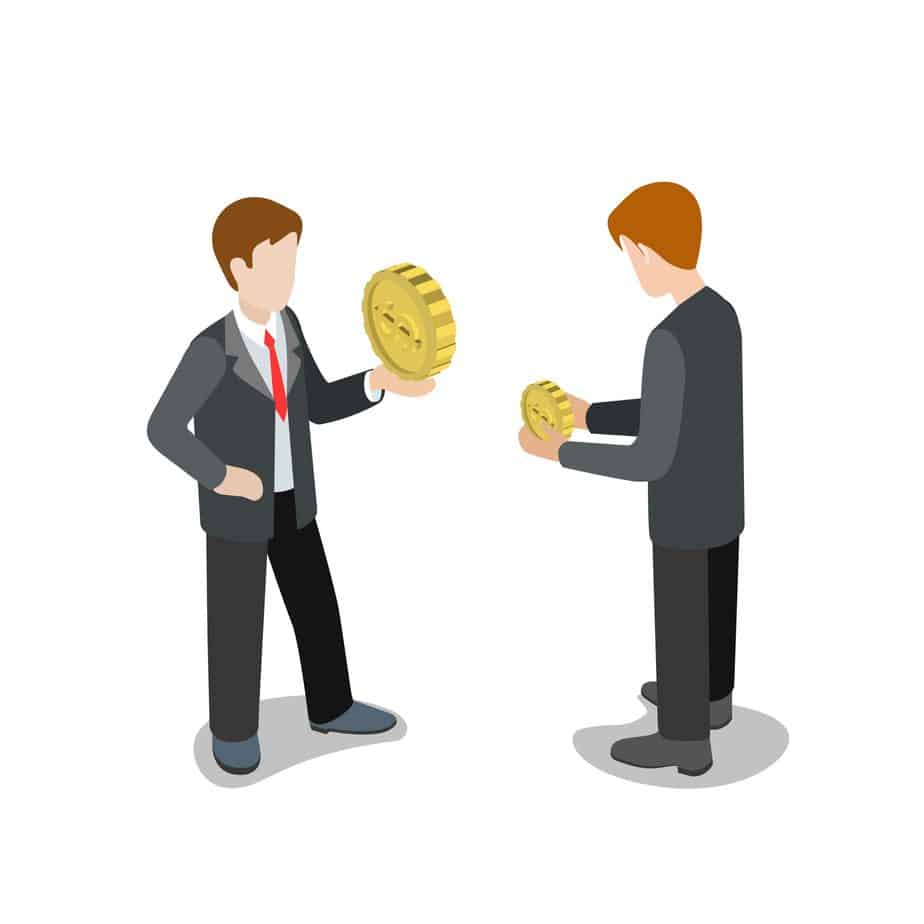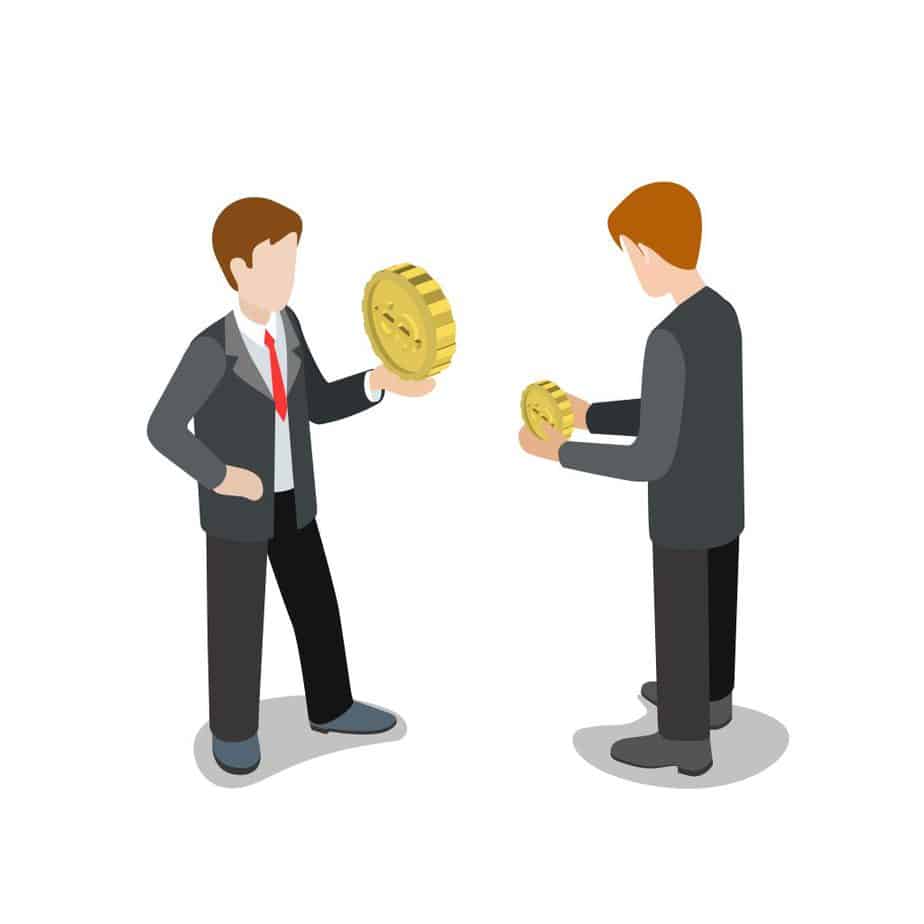 "On the other hand, if you hire a professional writer to write a 10,000-word e-book for $5,000, you might make much more out of it. For instance, you can resell that e-book for $5, and after 10,000 sales, you'll have made $50,000. That's 10 times what you initially invested" – added Krasinski
Also, if you use that e-book as an auxiliary to promote your $50 services and you get 5,000 leads thanks to it, you might make up to $250,000. Do we need more to convince you?
To sum up, once all the content creators and marketers were taken into consideration, you still have lots of room to make a significant ROI to grow your business and elevate your brand.
The State of Inbound Marketing Report 2020 found that companies that focus on inbound marketing spend an average of 60% less than the ones that use outbound marketing strategies.
Modern Inbound Marketing Strategies: Our Conclusion
This was everything you needed to know about inbound marketing and how to create a successful marketing strategy. From creating appealing and informative content to convert leads into customers and keeping them happy during the whole journey, this is about making your brand into one of the best on the market.
What's your next step? Create long and great content, work on your SEO and your brand, and produce free reports to get your future clients' email addresses by having well-designed landing pages with a specific call to action. Video advertising is, of course, another type of content you should include in your inbound marketing strategies.
To conclude, online content and marketing is essential to make your inbound marketing strategy work and attract new leads. Now that you know how to create a successful inbound marketing campaign, it is your turn to make your organization more successful and more visible.