It's no surprise when we say that everyone, yes everyone embraces the Internet. Youth, adults, corporate and even NGO's have found their way to stay connected online. If you see a kid walking in the garden today, he is not admiring nature but rather finding Pokémon's on his way.
Google and various social media platforms today are a place to shout out your thoughts and make people aware of your brand in no time. The Google spider spreads the word even faster than a girl. Every industry has understood this strength including the education sector whose target group, youth, and corporate form the major internet users. Now that you're clear about it, you must opt for digital marketing services for education sector and reach the youth. If you are a part of a university, handling your image online should be on your priority list.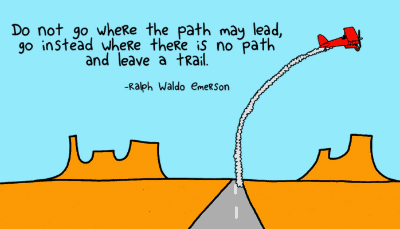 Here we list some ways to how a university can create the first impression and make it last with their internet viewers.
Kick-off Strategies
Get Social
Be where your audience is. When we talk about teens, it is a fact that the internet is their second home. And when we consider corporate, what better way other than social media to show your day-to-day activities to them.
Create your footprint over Facebook, Instagram, Twitter, or any other platform. Start interacting instantly. Don't just talk general but sell yourself too in the process. Use the 80/20 rule; dedicate 80% to interesting content that caters to the interest of youth and corporate (considering the time factor) & for the rest 20% talk about yourself and your brand. Create an intelligent + quirky image that your audience would like to follow.
Be a smart sales person and show off what you got in a smarter way.
Let the Google Spider know you
Social Media is a good way to promote, but when it comes to the education sector Google ranks to play an important role too in this competitive environment. For universities, it is mandatory to have a good search engine ranking.
3 basic but strong SEO strategies can prove helpful here.
Optimize your website for search engine: Priority is to be given to the technical part of the website when doing SEO. Ensure that your website is built well to be crawled and indexed quickly by the spider. Give equal importance to page download time which helps to retain traffic and reduce the bounce rate, in turn, giving a higher ranking. While you're opting for SEO services, ensure to keep these points in your mind.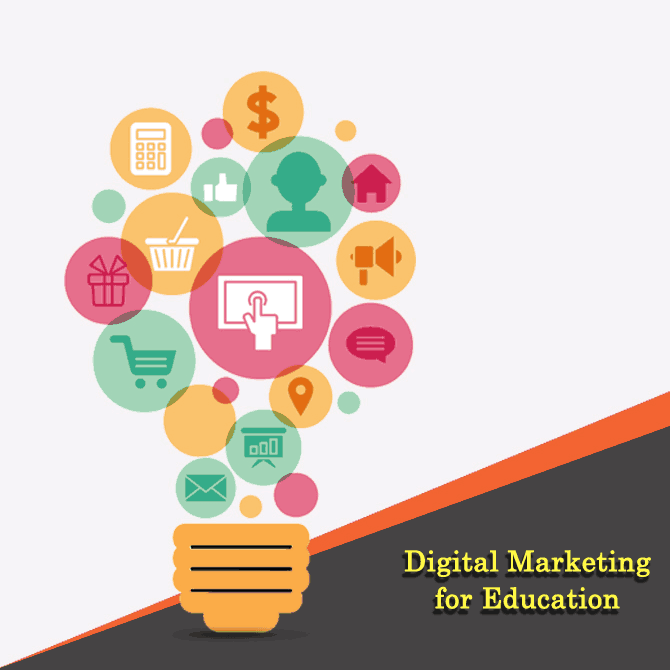 Backlinking: In the world of the internet, similar to that in the real world, what other websites think about us is a major concern. The quality and quantity of the links coming to your website can be a major contributor to your rankings.
Content Optimization: Google loves everything that is unique and that makes sense. Give Google what it wants. Using appropriate keywords make sure that each of the pages that you want to rank answers the search query in a correct manner.
Go Beyond!
Business Listing Sites: Equivalent to Yellow pages, a few business listing sites can give a trustworthy reach to your university. Listing yourself with directories can help expand your reach and get some awesome leads at an inexpensive cost. Some top sites to list your web link on are:
www.shiksha.com
www.careers360.com
career.webindia123.com/
bigfuture.collegeboard.org/
www.4icu.org/in/
They seem timid but don't underestimate their power!
Google Adwords: One of the smarter and the best way to get business if set up properly and creatively. Create an ad that stands out of the internet crowd and shows off your services smartly. Correctly target your audience and give them an action to perform. If the action leads the user to a landing page, optimize it according to the need and interest of the viewer engaging him/her for a good amount of time over the page. Check out our blog Why PPC is important for your business?
A good PPC campaign means a great ROI. Do it and do it cleverly!
Be cool, crazy, and unique
Why will people notice you if you keep doing the things that everyone is doing already? I am not saying that basic strategies are not to be applied. They are utterly important and must be on the priority to set up. But once in the race, if you wish to lead you got to be in the limelight.
Crazy heads at Tej SolPro do that. We gave time to get a positive grip on the university's brand image, but once we started getting responses, we never stopped. A few out of the box campaigns we carried out and that worked successfully:
#FirstEver Live Tweet on Convocation Day in Gujarat: Who would not love to show off getting an award! Our team knew the value of recognition and applied it here. Live videos, live tweets were posted from the venue. Students being awarded were recognized over the internet as well at the moment. This gave a boost to the university's social profiles. Not only this, even the media loved the digital marketing campaign for a university's convocation and talked about it in the newspaper.
#Contest: Contest is not a new thing, but the timely contest is! A well-planned contest before 2 months from admission got us good brand recognition and helped us increase the traffic to the client's website in turn leading to higher downloads in the admission form.
Want to get more cool crazy ideas; we have a room full of them. Let's meet over a coffee!