400 Leads Per Month From Scratch For A Cleantech Company In 2 Quarters
Oh yes, you read it right! A whopping 400 leads in one quarter with a minimum budget of 20K per month.
Shashwat Cleantech is an engineering driven clean technology company working in the sectors of Solar Photovoltaic (PV) Projects, Solar PV Products and LED Lighting both for commercial as well as residential purposes. They had a good hold over the solar market, but were very keen to explore the online market & improve their sales through it.
Previous SEO activities done by them were not fruitful. Regularly the seo activities were being performed and analysed. In spite of everything being good, the leads were not getting diverted to their website.
The time they reached to Tej SolPro. Our experts, after analyzing the company, its products, competitors & its market in whole, realized that pay-per-click marketing was the only thing missing from Shashwat's approach.
Of course, new is scary. Our slow and steady strategy worked here. We started with a minimum budget of 5k spending per month and now we work with a budget 4 times the original.
Encountering the Challenges
We, at Tej SolPro, started with creating a landing page of Shashwat for their ad campaigns.
This landing page contained all the information about the product and the company in brief, a call to action for filling the inquiry form and everything else that a visitor would like to know about.
We started with a spending budget of 5K per month for 1 quarter. With targeting the correct keywords and creating search ads, client and us could see a tremendous rise in the number of leads. With simple search ads we were able to get 30+ leads.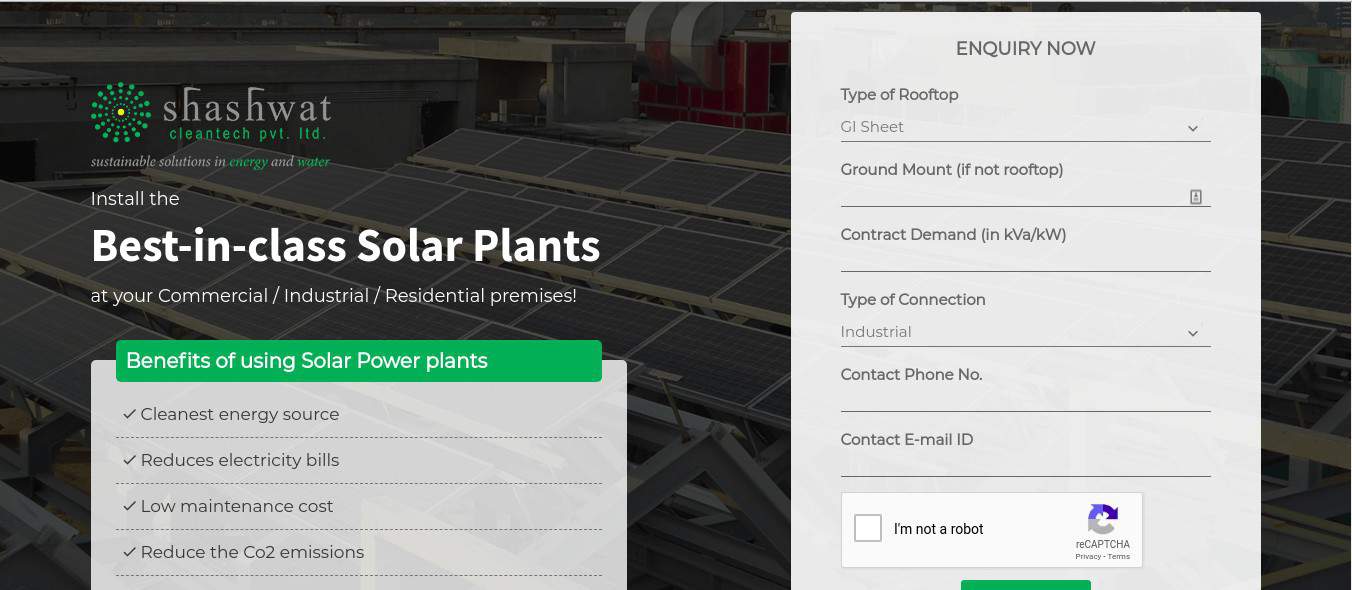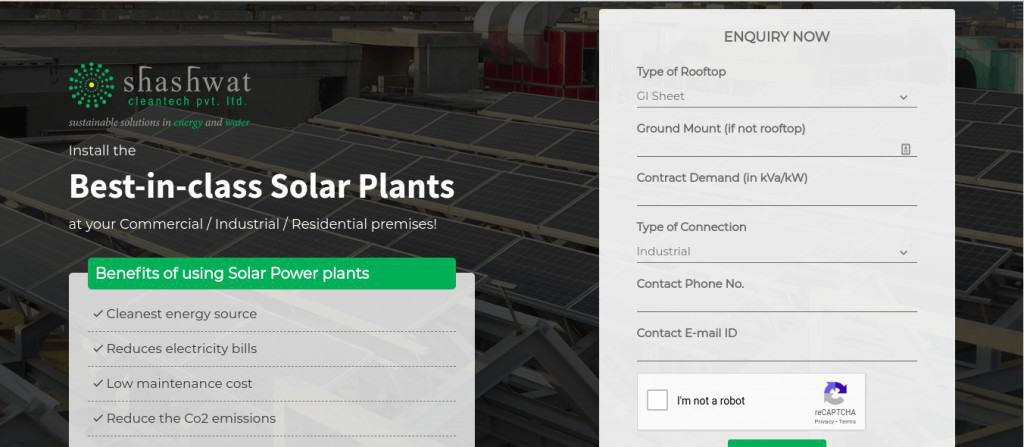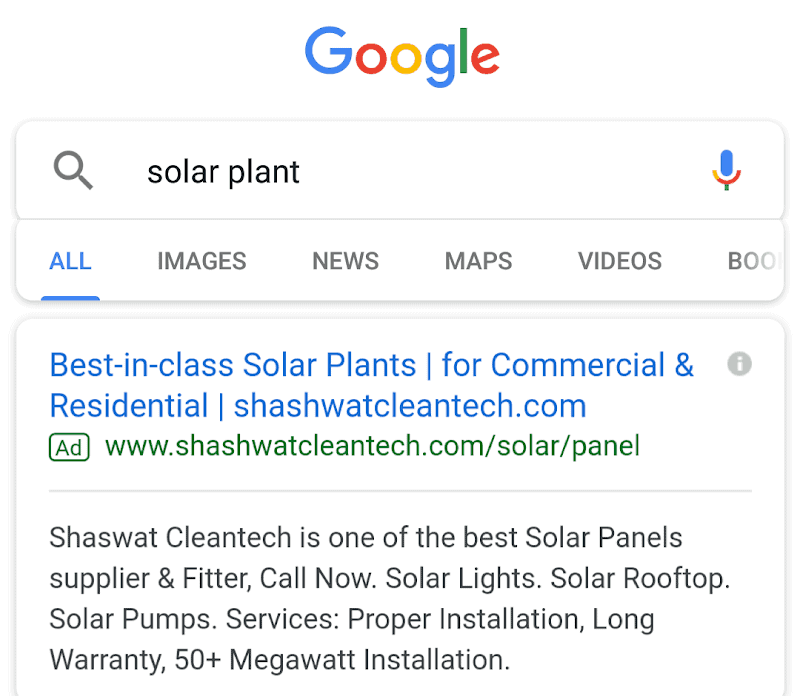 For the ticket size of about 1 lakh to 1.5 lakhs per product, our experts could minimize the cost of capturing the lead to as low as Rs. 200.
But this was not enough! The client was happy but wanted more and increased their spending budget to 20K with a faith in us.
Our experts then worked on optimizing the ads. Ads were then divided into two categories: Commercial & Residential. The reason for this is that the ticket size of the former starts from 6 lakhs while of the later it starts from 1 lakh. Remarketing campaigns were created to not let the interested ones leave without a second thought. Keywords were further optimized to reduce fake calls and increase the genuinity of the campaign.
After optimizing the ads, our CPC went down to as low as Rs. 150 per lead.
Curious to know how many leads we started generating?
We achieved a ballpark figure of 400 leads in a month (100 form fills + 300 calls)
Google Analytics Report
76 is the total count of leads with Rs. 188 of average cost per lead over the first quarter.
With effective optimizations, the form lead count increased to almost 100 a month and the per lead cost reduced to Rs. 150.
They received the call lead count i.e., 870 calls. Here, according to us, 40% of the leads are genuine. Hence we count it as approximately 300 calls received.